Court Can't Award Full Attorneys Fees for Rules Violation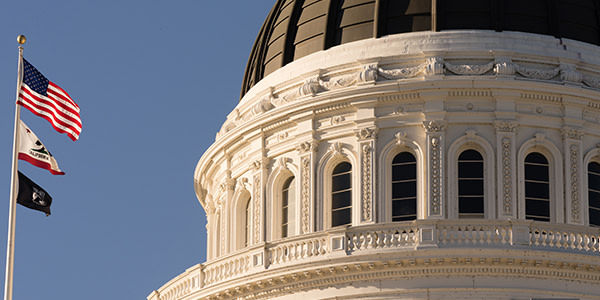 Sino Century Development Limited and Sinomax Polyurethanes (collectively, Sinomax) sued Anatomic Global and David Farley to collect almost $3 million in unpaid invoices. In January 2011, before Farley was dismissed as a defendant in this action, he filed for bankruptcy, which triggered a stay of judicial proceedings against him.
Farley, however, failed to notify Sinomax or the trial court that he had filed for bankruptcy protection as required under California Rule 3.650. On June 28, 2011, the day before trial, Farley's counsel, Menke & Menke, informed Sinomax that Farley had filed for bankruptcy. Menke proposed that the parties avoid a costly trial because Anatomic Global had no assets.
Sinomax filed a sanctions motion seeking $81,461.13 against Farley, Anatomic Global, and Menke. The requested sanctions represented attorney fees incurred in preparing the sanctions motion along with the expenses and attorney fees incurred in preparation for and during trial. The trial court imposed the requested sanctions against Farley and Menke pursuant to Rule 2.30. Farley and Menke appealed.
Rule 2.30(b) authorizes a court to impose reasonable monetary sanctions for violating a rule of court. Rule 2.30(d) provides that the court may order the person who has violated the applicable rule to pay to the party aggrieved by the violation that party's reasonable expenses, including reasonable attorney's fees and costs incurred in connection with the motion for sanctions or the order to show cause. Here, the Second Appellate District had to decide whether the rules permit a trial court to award attorney fees as sanctions for a rules violation.
Relying on the California Supreme Court's Bauguess v. Paine decision, the appellate court concluded that Rule 2.30 does not authorize full compensation of all attorney fees incurred as a result of a rules violation; it only authorizes the court to award reasonable attorney fees incurred in connection with the proceedings in which the aggrieved party seeks sanctions.
Related Resources:
You Don't Have To Solve This on Your Own – Get a Lawyer's Help
Meeting with a lawyer can help you understand your options and how to best protect your rights. Visit our attorney directory to find a lawyer near you who can help.
Or contact an attorney near you: