Court Clarifies Mixed-Motive Termination Burden Shifting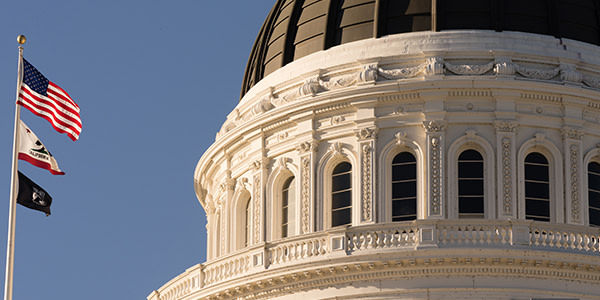 Mixed-motive termination cases in California just got a little more interesting.
The California Supreme Court ruled last week that a jury in a mixed-motive case alleging unlawful termination should be instructed that it must find the employer's action was substantially motivated by discrimination before the burden shifts to the employer to make a same-decision showing, and that a same-decision showing precludes an award of reinstatement, backpay, or damages.
Santa Monica bus driver Wynona Harris claimed that she was fired because she was pregnant. If true, that's a violation of the prohibition on sex discrimination in the Fair Employment and Housing Act (FEHA). The City, however, claimed that she had been fired for poor job performance. There's ample support for its claim: Harris failed to show up for work on time (or at all) on two occasions, and she had two accidents while driving.
At trial, the City asked the court to instruct the jury that if it found a mix of discriminatory and legitimate motives, the City could avoid liability by proving that a legitimate motive alone would have led it to make the same decision to fire her. The trial court refused the instruction, and the jury returned a verdict for Harris: $177,905 in damages, of which $150,000 were for non-economic loss, including mental suffering.
The Court of Appeal reversed, holding that the requested instruction was legally correct and that refusal to give it was prejudicial error. The California Supreme Court held last week that the appellate court was partially correct.
The California Supreme Court held that under the FEHA, when a jury finds that unlawful discrimination was a substantial factor motivating a termination of employment, and when the employer proves it would have made the same decision absent such discrimination, a court may not award damages, backpay, or an order of reinstatement.
But the employer does not escape liability.
The court found that — in light of the FEHA's express purpose of not only redressing but also preventing and deterring unlawful discrimination in the workplace — a plaintiff in such circumstances can still be awarded, declaratory relief or injunctive relief to stop discriminatory practices. In addition, the plaintiff may be eligible for reasonable attorney's fees and costs.
In Harris' case, the State's justices affirmed the Court of Appeal's judgment overturning the damages verdict in this case, and remanded that matter for further proceedings.
Related Resources:
You Don't Have To Solve This on Your Own – Get a Lawyer's Help
Meeting with a lawyer can help you understand your options and how to best protect your rights. Visit our attorney directory to find a lawyer near you who can help.
Or contact an attorney near you: