Court OKs Zoning Attack on CA Medical Marijuana Dispensaries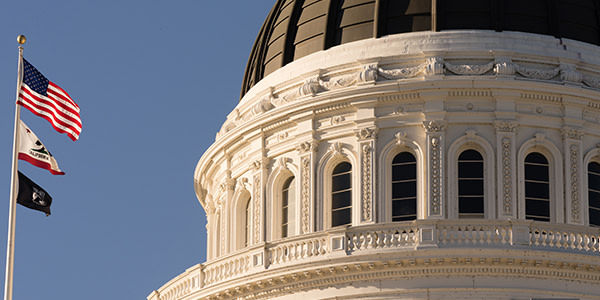 A California Appellate Court ruled last week that a patient who relies on medical marijuana for pain management does not have standing to challenge a city's decision to close a medical marijuana dispensary.
Plaintiff Malinda Traudt filed suit to obtain a court declaration that Dana Point (City) zoning ordinances that did not expressly recognize California medical marijuana dispensaries as permitted uses constituted a zoning ban on dispensaries and that state law, specifically the Compassionate Use Act and the Medical Marijuana Program Act, preempts cities from adopting zoning bans on dispensaries.
In her complaint, Traudt describes herself as a last-resort patient. She is blind and suffers from cerebral palsy, epilepsy, and acute cognitive delays. She developed osteoporosis in her 20s, which caused her bones to disintegrate, resulting in chronic and intolerable pain.
Traudt's doctor prescribed pain medications to no avail, including OxyContin, which immediately caused her kidneys to "begin shutting down" and resulted in a high fever and her lungs filling with fluid, leading to pneumonia. Her breathing became very shallow and her physician recommended that her mother, Shelly, contact hospice to arrange Traudt's care until her death.
In a last-ditch effort to keep Malinda alive while managing her pain, Shelly and Traudt's pain specialist agreed to try replacing Traudt's pain medication with medical marijuana. According to Traudt's complaint, Traudt's symptoms subsided almost immediately, and within three days, she began to recover. Shelly ultimately chose to obtain Traudt's medical marijuana at the Beach Cities Collective because it was a 15-minute walk from her home; Shelly cannot leave Traudt unattended.
In 2010, the city filed a nuisance abatement action seeking to shut down the Beach Cities Collective for zoning violations. Approximately one week later, Traudt filed this action, alleging the City was "attempting to close all of the collectives in Dana Point," including Beach Cities.
The trial court dismissed the case, citing Traudt's lack of standing. Traudt appealed.
The appellate court was sympathetic to Traudt's case, describing it as "perhaps the most compelling case imaginable for individual standing." Sympathy, however, was not enough to help Traudt win her case.
The appellate court affirmed the trial court's dismissal because an individual medical marijuana patient is not the proper party to challenge generally applicable zoning provisions. The court noted that the California Legislature invested the right to challenge such laws in cooperative and collective groups and entities, not in individuals.
In 2009, there were six medical marijuana dispensaries in Dana Point. Now, all of the dispensaries have closed or relocated, according to MSNBC. Did the city's zoning crackdown unlawfully deprive local patients access to California medical marijuana dispensaries?
Related Resources:
You Don't Have To Solve This on Your Own – Get a Lawyer's Help
Meeting with a lawyer can help you understand your options and how to best protect your rights. Visit our attorney directory to find a lawyer near you who can help.
Or contact an attorney near you:
Content For You