Court Revives Obesity Disability Claim Against Club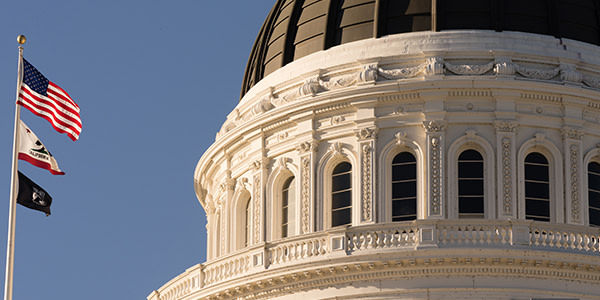 Ketryn Cornell had a weight problem, and it became an issue at work.
She liked her job, but when a "thin woman" started making more money than she did, things got nasty. A pay dispute quickly turned into a lawsuit.
A trial judge dismissed Cornell's discrimination case, but California's Second District Court of Appeal reversed in part. At trial in Cornell v. Berkeley Tennis Club, it could go from bad to worse.
"Not a Good Fit"
When she was in college, Cornell started working as a lifeguard at the Berkeley Tennis Club -- a storied institution that has hosted tournaments with some of the greatest tennis players in the sport. Fifteen years and several new assignments later, however, Cornell was having trouble on the job.
At 350 pounds, she was severely obese. Even though she couldn't stand for more than an hour or walk more than a mile, it wasn't that she couldn't do her job.
The real problems began when a new general manager started working there. She said he humiliated her by ordering a uniform five sizes too small for her.
He also suggested she get weight-loss surgery and said she "wasn't a good fit." When Cornell complained about a "small, very petite and thin woman" getting more money, the manager said that woman "was a good fit."
Actual Malice
It was a tense situation that got worse. One night at a club board meeting, the general manager claimed Cornell tried to secretly record the meeting. Based on his report, the board fired her.
Cornell fired back with a lawsuit alleging disability discrimination, harassment, retaliation, and wrongful discharge three different ways. The trial judge threw out all the claims on a summary judgment motion, but the appeals court reversed the disability discrimination and harassment rulings for a burden-shifting error.
The plaintiff will still have to prove that her weight was a "disability" due to a physiological condition under Cassista v. CommunityFoods, Inc. However, she will also get a chance to show that the "secret recording" was a pretext for firing her.
The appeals panel also revived one wrongful discharge claim and one for defamation. Those allegations open the door for evidence that the general manager acted with actual malice, the unanimous panel said.
Related Resources:
You Don't Have To Solve This on Your Own – Get a Lawyer's Help
Meeting with a lawyer can help you understand your options and how to best protect your rights. Visit our attorney directory to find a lawyer near you who can help.
Or contact an attorney near you:
Content For You