Order Requiring Jehova's Witness Child to Receive Transfusions Reversed; Plus Criminal and Foreclosure Matters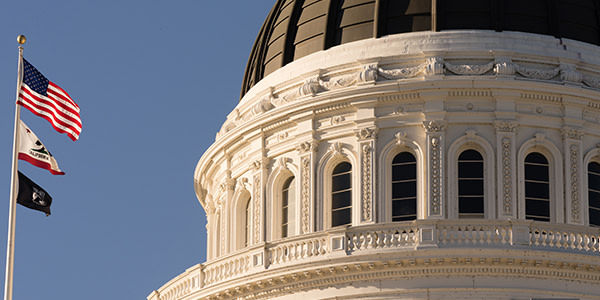 In San Joaquin County Human Serv. Agency v. Marcus W., No. C060965, the Third District faced a challenge to the juvenile court's decision ordering a minor (a Jehova's Witness), who has sickle cell anemia, to undergo periodic blood transfusions to prevent him from suffering a third stroke and possibly death. In reversing the order, the court held that the juvenile court lacked jurisdiction to issue the order against the minor's will and over the objection of his parents because the requirements of Welfare and Institutions Code section 369 were not met.
Mabry v. Superior Court, No.G042911, concerned homeowners' petition for a writ of mandate challenging an order of the trial court, allowing for foreclosure to proceed on their home. In granting the petition in part, the court remanded the matter for the trial court to determine whether or not the lender complied with Civil Code section 2923.5. To the extent that the trial court's order precludes the assertion of any class action claims, the court denied the petition.
In People v. Duarte, No.G041195, the Fourth District faced a challenge to a conviction of defendant for firearm and gang related offenses. The court affirmed the conviction but with modification as, where the underlying felony is a necessary element of the street terrorism charge, section 654 bars separate punishment, and here, the evidence demonstrated that defendant fired a weapon on one occasion. Therefore, section 654 bars punishment for the firearm offense and a separate punishment for the street terrorism substantive offense for the same conduct.
People v. Chikosi, No. G041014, concerned a challenge to a conviction of defendant for driving under the influence of alcohol, driving with a blood-alcohol level of .08% or more, and evading the police. In affirming the conviction, the cour theld that the trial court did not err in allowing witnesses to rely on statements contained in accuracy records in forming their opinions, as the statements contained in the accuracy records were nontestimonial in nature. However, the sentence is modified to stay defendant's sentence on a count for driving with a blood alcohol level of .08 percent or more.
Related Resources:
You Don't Have To Solve This on Your Own – Get a Lawyer's Help
Meeting with a lawyer can help you understand your options and how to best protect your rights. Visit our attorney directory to find a lawyer near you who can help.
Or contact an attorney near you: