Criminal Matters, Plus Liability for Dangerous Condition of Public Property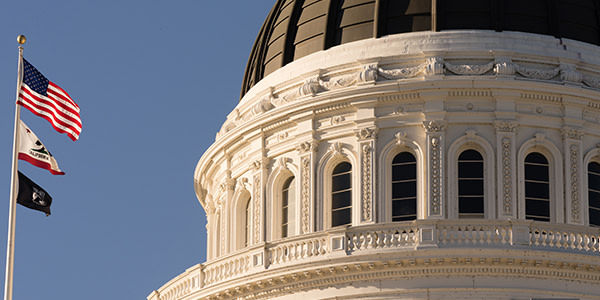 People v. King, No. B210909 involved a challenge to a conviction of a police officer for sexual assault of a female driver, arising from a traffic stop for making an illegal U-turn. In affirming the conviction, the court rejected defendant's ineffective assistance of counsel claims as, even if his counsel did err, any such error did not prejudice him to require reversal. Defendant's claim that the trial court erred in denying him the right to cross-examine witnesses and in failing to properly instruct the jury are also rejected. Lastly, substantial evidence supported defendant's convictions and the sentence imposed was constitutional.
People v. Hernandez, No. D055331 involved a defendant's challenge to his conviction for first degree murder, claiming that the standard jury instruction on provocation was incomplete and misleading as it relates to second degree murder. In affirming the conviction, the court held that, even without express instruction, it was satisfied that the jurors understood that the existence of provocation can support the absence of premeditation and deliberation, and without a request for further instruction from the defendant, the trial court was not required to amplify or clarify the instructions to explain this point.
In Lane v. City of Sacramento, No. C060744, the Third District dealt with plaintiffs' consolidated cases against the City of Sacramento, seeking to hold the city liable for injuries they sustained when one of the plaintiff's car struck a concrete divider on a city street. The trial court granted summary judgment in favor of the city on the ground that plaintiffs failed to raise a triable issue of fact as to whether the divider was a dangerous condition of public property. In reversing the judgment, the court held that the trial court erred in granting the summary judgment in favor of the city as the city failed to show that it was entitled to judgment as a matter of law.
Related Resources:
You Don't Have To Solve This on Your Own – Get a Lawyer's Help
Meeting with a lawyer can help you understand your options and how to best protect your rights. Visit our attorney directory to find a lawyer near you who can help.
Or contact an attorney near you: