Decisions in Administrative, Family Law, and Juvenile Dependency Matters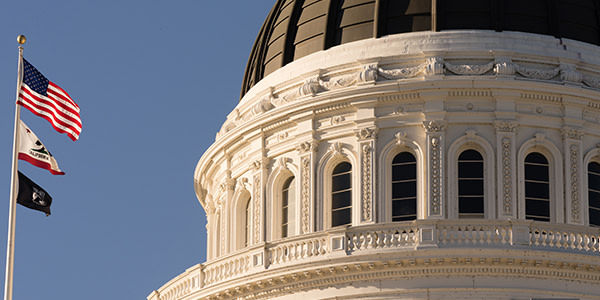 Fulton v. Med. Bd. of California, No. B215102, dealt with a plaintiff's suit against the Medical Board of California claiming that the publication of his disciplinary information on its web site, including information about a medical malpractice judgment entered against plaintiff, and the surrender, retirement and indefinite suspension of his licenses to practice medicine in other states, is not required to be disclosed because he was no longer licensed in California. The court denied plaintiff's motion for declaratory and injunctive relief and affirmed the Second District's decision as the Business and Professions Code sections 803.1 and 2027 required the Board to publish the information.
In In re Andrew A., No. D055956, the Fourth District faced a challenge to the juvenile court's dismissal of a section 300 juvenile dependency petition based on its determination that the jurisdictional allegation were not proven. Because under the particular procedural circumstances of the case, the juvenile court did not have the legal authority to entertain the birth mother's motion for reconsideration of its jurisdictional finding, the dismissal of the petition is reversed.
In Brown v. Valverde, No. A121575, the First District faced a challenge to the trial court's grant of a petition for a writ of mandate in a Department of Motor Vehicles (DMV) administrative per se hearing on the issue of suspension of petitioner's driver's license following his arrest for driving under the influence. In reversing the trial court's grant of the writ on the ground that the petitioner can seek discovery of confidential peace officer personnel records pursuant to Pritchess v. Superior Court and its statutory codifications, the court held that the Pritchess procedure has no place in a DMV administrative per se hearing.
In re Eric S., No. A125758, concerned a challenge to a juvenile court's order requiring a juvenile ward to pay direct victim restitution that included medical costs for treatment of the victim even though the victim was covered through Kaiser North California. In affirming the ruling, the court held that the reasoning in People v. Duong, which held that victim restitution ordered against adult offenders under Penal Code section 1202.4 may include amounts billed for medical services provided by a health maintenance organization (HMO) even when the victim is an HMO member not required to pay for those medical services, applies equally to direct victim restitution ordered in wardship cases under Welfare and Institutions Code section 730.6.
Related Resources:
You Don't Have To Solve This on Your Own – Get a Lawyer's Help
Meeting with a lawyer can help you understand your options and how to best protect your rights. Visit our attorney directory to find a lawyer near you who can help.
Or contact an attorney near you: