Decisions in anti-SLAPP, Criminal, Juvenile, Habeas, Labor, Insurance & Arbitration Matters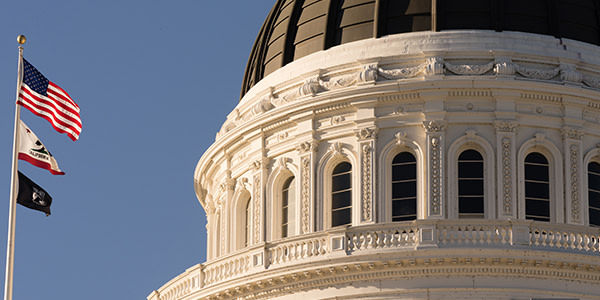 Wong v. Jing, H034059, concerned a challenge to the trial court's denial of defendants' anti-SLAPP motion to strike plaintiff's claims, in a pediatric dentist's suit against defendants, husband and wife, and the Web site Yelp.com, based on allegedly false assertions contained in a review posted on Yelp that criticized the dental services the plaintiff had provided to the couple's son.
In reversing, the court held that the review was not just a highly critical opinion of plaintiff's performance on particular occasions, but it was also part of a public discussion and dissemination of information on issues of public interest. The court held that there is no evidence, admissible or otherwise, suggesting that the wife had anything to do with the review and its posting. Lastly, although the trial court properly denied the anti-SLAPP motion as it applied to the libel claim, plaintiff failed to make a prima facie showing of probable success on her action for intentional or negligent infliction of emotional distress because the evidence of her response to the posting does not constitute "severe" or "serious" emotional distress.
Toyota Motor Sales, USA, Inc. v. Superior Court, B226902, concerned defendants' petition for a writ of mandate seeking to compel the trial court to set aside portion of its order permitting plaintiff's counsel's presence in an adjoining room and his contemporaneous monitoring of plaintiff's psychiatric examination, in plaintiff's suit against Toyota Motor Sales, U.S.A. and another employee for gender discrimination and sexual harassment under the Fair Employment and Housing Act, and for common law claims of defamation, constructive discharge, and intentional and negligent infliction of emotional distress.
In granting the petition, the court held that the trial court abused its discretion in permitting the counsel to contemporaneously monitor the examination because plaintiff demonstrated no legitimate need for his counsel to attend the examination so as to monitor it from a separate room and defendant produced evidence that such monitoring might compromise the integrity of the examination.
People v. Rasmussen, A125942, concerned a challenge to a trial court's sentence and conviction of defendant for resisting an executive officer, exhibiting a deadly weapon, assaulting a peace officer, and resisting or obstructing a peace officer. In affirming, the court held that the trial court correctly instructed the jury that the second type of offense within section 69, resisting an executive officer, is a general intent crime. However, the court held that the defendant is entitled to the benefits of the 2009 amendments to section 4019 as, and as such, defendant is entitled to an additional 142 days under the amendments to section 4019 for a total of 662 days.
Laswell v. AG Seal Beach, LLC., B221481, concerned a challenge to the trial court's order denying defendants' petition to compel arbitration, in plaintiff's suit against a health facility and other defendants for elder abuse and related claims. In reversing, the court remanded the matter in concluding that California has a strong public policy favoring contractual arbitration and thus requiring enforcement of valid arbitration agreements. Further, Code of Civil Procedure section 1281.2(c)'s exception to enforcement of arbitration agreements does not apply here and thus the trial court did not have discretion to deny the petition to compel arbitration.
In re Macias, H033605, concerned a defendant's petition for habeas relief, claiming that the Board of Parole Hearings' decision finding him unsuitable for parole for the fifth time denied him due process. In reversing the superior court's grant of the petition, the court held that the defendant's decision before the Board, electing to waive his right to a determination of suitability and stipulation to a period of unsuitability, renders the trial court's order moot. However, if a "lack of insight" is invoked as a reason to deny parole, that finding must be based on a factually identifiable deficiency manifested by the inmate concerning a matter of probative significance on the issue of current dangerousness.
In re Bailey J., H035417, concerned a challenge to a juvenile court's termination of a mother's parental rights to her son and selection of adoption as the son's permanent plan. In affirming, the court held that the evidence did not establish that the relationship between the mother and her son was a beneficial relationship, and even if the mother had established the existence of such a relationship, she cannot show that the juvenile court abused its discretion in finding that the relationship did not constitute a "compelling reason" for finding that adoption would be detrimental to her son. Further, since the undisputed evidence did not compel a finding that the sister and the mother's son had a sibling relationship that was beneficial to the son, the juvenile court's finding that the sibling relationship exception to adoption did not apply was supported by substantial evidence. Lastly, the sister has failed to carry her burden of showing that the juvenile court's failure to accord her party status, even if erroneous, had any prejudicial impact on her opportunity to present evidence and argument at the hearing.
Cumbre, Inc. v. State Comp. Ins. Fund, E048799, concerned a plaintiff's suit against the State Compensation Insurance Fund (SCIF), for breach of contract, a common law cause of action for violation of fair procedure, and a cause of action for unfair competition. In affirming the jury verdict in favor of SCIF on all causes of action, the court held that the jury instructions and special verdict form pertaining to the claim for violation of fair procedure were correct as the instruction given specifically instructed the jury on the first element, that if SCIF owed a duty of fair procedure, plaintiff must establish the elements of fair procedure, i.e. that it was not substantively rational, or that it failed to provide adequate notice of the reasons for termination and opportunity to respond.
Related Links:
You Don't Have To Solve This on Your Own – Get a Lawyer's Help
Meeting with a lawyer can help you understand your options and how to best protect your rights. Visit our attorney directory to find a lawyer near you who can help.
Or contact an attorney near you:
Content For You