Decisions in Breach of Contract, Judgment Priority Claims and Dog Owner's Action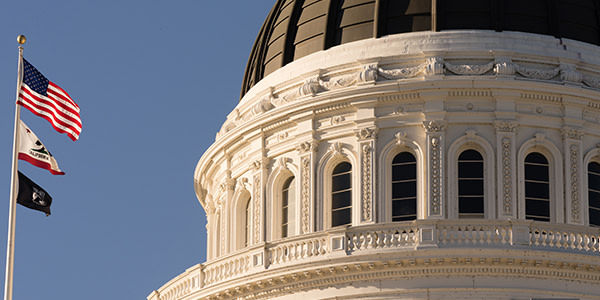 In Risely v. Interinsurance Exch. of the Auto. Club, No. D054866, the Fourth District faced a challenge to the trial court's grant of summary judgment in favor of the defendant-insurance company in plaintiff's suit for breach of contract and breach of covenant of good faith and fair dealing arising from plaintiff's claim against the insured for motor negligence, false imprisonment and others. In concluding that the trial court erred in deciding as a matter of law that the insured suffered no damages from insurer's refusal to defend the underlying suit, the court reversed the judgment where the fact that the insurer provided defense to the insured under his automobile policy does not necessarily insulate him from liability for its breach of duty to settle under his homeowner's policy with the insurer.
Pou Chen Corp. v. MTS Prod., No. B214233, involved a dispute over the relative priority of parties' claims arising from an underlying action for breach of contract, among others, involving a joint venture to sell electronics to Wal-Mart. In rejecting the defendants' claim that plaintiff's right to offset should be subordinate to claims of the contractual lienholders because the liens existed before plaintiff acquired the judgment at issue, the court affirmed the trial court's judgment that while an attorney's lien is subordinate to the rights of the adverse party to offset judgments in the same action or in actions based upon the same transactions, it is nevertheless superior to any right to offset judgments obtained in entirely independent actions.
Purifoy v. Howell, No. A123856, involved a plaintiff's suit against a county and a director of the county's animal services claiming violation of the Food & Agric. Code section 31108(a) by counting Saturday as a "business day," arising from the impoundment of plaintiff's dog and subsequent adoption by another individual. In reversing the trial court's interpretation of the statute and its grant of summary judgment in favor of the defendants, the court held that the term "business days" in the statute does not include Saturdays and therefore, the shelter did not hold plaintiff's dog for the minimum holding period.
Related Resources:
You Don't Have To Solve This on Your Own – Get a Lawyer's Help
Meeting with a lawyer can help you understand your options and how to best protect your rights. Visit our attorney directory to find a lawyer near you who can help.
Or contact an attorney near you: