Decisions Criminal Matters and Case Involving Alleged Vexatious Litigant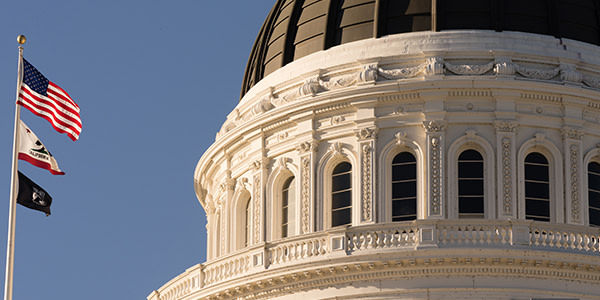 Shalant v. Girardi, No. B211932, involved a trial court's dismissal of an attorney's complaint, finding him to be a vexatious litigant within the meaning of Code of Civil Procedure section 391. However, because plaintiff was initially represented by counsel, who filed the complaint on plaintiff's behalf, he did not violate the pre-filing order by later appearing in the case in propia persona and as such, the trial court's dismissal is reversed.
Jocer Enters., Inc. v. Price, No. B218266, involved an action for legal malpractice and indemnity against an attorney and a law firm, arising from defendants' representation of plaintiff in its lawsuit against a former employee for misappropriation of trade secrets. In affirming in part and reversing in part the trial court's order sustaining defendant's demurrer to the second amended complaint without leave to amend, the court held that, with regard to the legal malpractice claim against the attorney, the sustaining of the demurrer is affirmed, but the plaintiffs should be granted leave to amend as the attorney was absent from California and as such, the fourth tolling provision tolled the one-year limitations period.
People v. Sutton, No. S166402, involved a challenge to the trial court's action in delaying trial in the underlying criminal proceedings on the basis that defendant's court-appointed defense attorney was engaged in another trial that had extended longer than anticipated. In affirming the court of appeal's affirmance of the trial court's action, the Court held that People v. Johnson, 26 Cal.3d 557 (1980), should not be understood to preclude a trial court from finding good cause to delay trial under such circumstances as presented in this case.
People v. Noriega, No. S160953, dealt with the court of appeal's reversal of trial court's conviction of defendant for murder on the ground that the replacement of appointed counsel based on perceived conflict of interest violated defendant's right to counsel under the California Constitution and that it was an abuse of discretion under state statutory law. In rejecting this conclusion and reversing the court of appeal's decision, the Court held that the trial court's replacement of counsel did not violate defendant's right to counsel under either the federal or state constitution and although the replacement was an abuse of discretion under state statutory law, the error does not require reversal as defendant has failed to establish prejudice.
Related Resources:
You Don't Have To Solve This on Your Own – Get a Lawyer's Help
Meeting with a lawyer can help you understand your options and how to best protect your rights. Visit our attorney directory to find a lawyer near you who can help.
Or contact an attorney near you: