Decisions in Contract, Malicious Prosecution, and Employment Matters.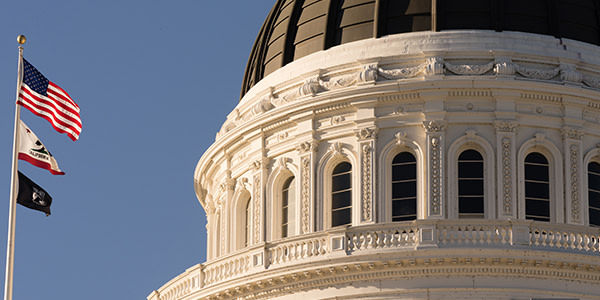 Franklin Mint Co. v. Manatt, Phelps & Phelps, LLP, No.B190482, involved a challenge to the trial court's grant of a law firm's motion for directed verdict in an action for malicious prosecution against the law firm and an attorney, who had represented the executors of the estate of Diana, Princess of Wales and the trustees of The Diana, Princess of Wales Memorial Fund, arising from the law firm's suit against the defendant-company for using Princess Diana's name and image in connection with merchandise it advertised and sold.
However, in reversing the trial court's judgment, the court held that there was no probable cause to prosecute the false advertising claim as no reasonable attorney could find tenable the false advertising claim as it was alleged and litigated in the underlying action. In addition, there was no probable cause to prosecute the trademark dilution claim because no reasonable attorney could conclude that the claim could satisfy two fundamental, long-standing principles of trademark law.
Wald v. Truspeed Motorcars, LLC, No. G042207, concerned a plaintiff's suit against a used car dealer for breach of contract, claiming that defendant refused to compensate him his finder's fee. In deciding in favor of the defendant, the trial court sustained defendant's demurrer, on the ground that section 11711.3 of the Vehicle Code precludes any recovery by plaintiff of monies owed under the oral contract because plaintiff, was himself a used car dealer without a dealer's license. However, because plaintiff is a salesperson for purposes of section 11711.3 (as opposed to a used car dealer) and the compensation is enforceable in equity, and as such, trial court's judgment is reversed. Furthermore, defendant's claim that plaintiff's fraud claim should be dismissed for failure to plead it with sufficient particularity is rejected.
Lastly, in Runyon v. Bd. of Trs. of the California State Univ., No.S168950, the California Supreme Court dealt with a plaintiff's suit against the California State University, claiming that he was removed from his position as departmental chair and subjected to other adverse actions in retaliation for having reported improper conduct by the dean of the College of Business Administration.
In reversing the summary judgment in favor of the defendants, the Court held that when an employee of the CSU claims he or she suffered retaliation for making a protected disclosure under California's Whistleblower Protection Act, and after an internal investigation, CSU rejects employee's claim of retaliation, the employee need not obtain a writ of mandate overturning CSU's decision before he or she may bring an action for damages under section 8547.12. CSU employees, like employees of state boards and agencies, need not exhaust the judicial remedy of a mandate petition before pursuing the judicial remedy for which the Act expressly provides, an action for damages.
Related Resources:
You Don't Have To Solve This on Your Own – Get a Lawyer's Help
Meeting with a lawyer can help you understand your options and how to best protect your rights. Visit our attorney directory to find a lawyer near you who can help.
Or contact an attorney near you: