Decisions in Criminal, Administrative, Environmental & Attorney Fee Matters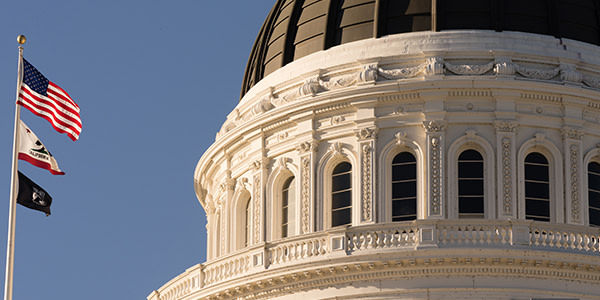 People v. Gallego, C061749, concerned a challenge to a conviction of defendant for a 1991 second degree murder and a jury's finding that he used a knife to commit the crime. In affirming, the court held that the cigarette butt that defendant voluntarily discarded by tossing it onto a public sidewalk, which was then collected and DNA-tested by law enforcement only to identify defendant as a suspect in an ongoing criminal investigation, did not constitute a search under the Fourth Amendment to the federal Constitution, and defendant had no reasonable expectation of privacy in this discarded item.
Hashalom v. City of Santa Monica, B212733, concerned a plaintiff's petition for writ of mandate seeking an order compelling a city to set aside its designation of plaintiff's property as a landmark and the real property as a landmark parcel and reverse the city council's decision. In affirming the trial court's denial of the petition, the court held that the property does not qualify for the exemption of Government Code section 37361(c) because it was not "noncommercial property owned by any association or corporation that is religiously affiliated" at the time plaintiff sought to exempt it, and at the time the Commission designated it a landmark.
Friends of the Juana Briones House v. City of Palo Alto, H033275, concerned a challenge to a trial court's judgment granting a writ of mandate, directing the City of Palo Alto to set aside its approval of a permit to demolish the historic Juana Briones House and to comply with CEQA before considering reissuance of the permit.
In reversing, the court held that CEQA does not apply to the demolition permit at issue in this case because approval of that permit was a ministerial act. Further, under the plain language of the governing municipal code provision, the City had no authority to impose a permit conditions that would render it discretionary, and this conclusion is not altered by the possibility that a building permit will subsequently issue. Lastly, there was no actionable procedural violation, either of CEQA or of the governing municipal code provision.
Cherry Valley Pass Acres & Neighbors v. City of Beaumont, E049651, concerned plaintiffs' petition for writ of mandate seeking to set aside a city's certification of an EIR and related actions approving a project to build 560 residential units on a 200-acre sit long used for agricultural purposes located in an unincorporated area.
In affirming the trial court's denial of the petition, the court held that the EIR adequately analyzed the project's impacts on the basin and the water district's total water supplies. The court also held that substantial evidence shows that mitigation measures to reduce the project's direct and cumulative impacts on long-term agricultural uses in the area were not economically feasible. Further, plaintiffs' claim that the city failed to proceed in a manner required by law, because it limited the EIR's analysis of project alternatives to economically infeasible ones and rejected alternatives if they did not fully mitigate significant agricultural impacts, is rejected. Lastly, plaintiffs' claim that the findings the city made in adopting the statement of overriding considerations are not supported by substantial evidence is rejected.
Arnall v. Superior Court, B225264, concerned defendants' petition for writ of mandate seeking to direct the trial court to vacate the denial of their motion for summary judgment, arising from an attorney's action against defendants to recover fees under a service contract.
In granting the petition, the court held that Business & Professions Code section 6147 encompasses contingent fee arrangements regarding litigation and transactional matters, including the fee arrangement in this case. Further, the requirements on contingency fee contracts in section 6147, like the related requirements in section 6146, apply to hybrid agreements, and to hold otherwise would gut section 6147, as it would permit attorneys to avoid the statute's requirements by requiring a noncontingent payment in addition to the contingent portion of their fee. Lastly, the court held that section 6147 encompasses contingency fee contracts which, like those in this case, entitle the attorney to a relatively small percentage of the client's potential recovery.
Related Links:
You Don't Have To Solve This on Your Own – Get a Lawyer's Help
Meeting with a lawyer can help you understand your options and how to best protect your rights. Visit our attorney directory to find a lawyer near you who can help.
Or contact an attorney near you: