Decisions in Criminal, Arbitration, and Potential Urban Decay Effects of a Supercenter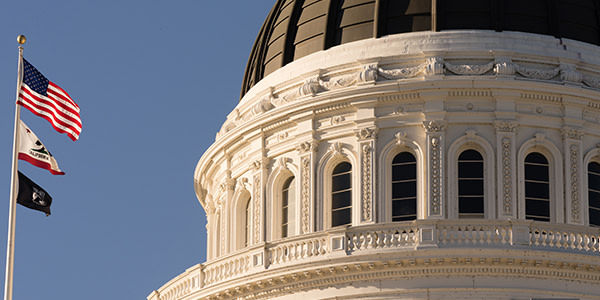 Today, the California Courts of Appeal decided a criminal matter, arbitration concerning whether a Cumis fee dispute is involved, and a case involving plaintiff's challenge to a city's approval of a supercenter construction project.
In People v. Gonzales, No. E046800, the Fourth District faced a challenge to a conviction for failure to register as a sex offender and sentenced to a five-year term of imprisonment. In rejecting defendant's claim that thre was insufficient evidence to support his conviction for failing to register as a sex offender during the period at issue, the court concluded that there was sufficient evidence to support the jury's finding that defendant violated section 290 by failing to register the house at issue as his residence. Furthermore, the court properly instructed the jury on the elements of the section 290 offense and the court also rejected defendant's claim that definition of "residence" in section 290.011(g) is unconstitutionally vague and ambiguous.
In Intergulf Dev. v. Sup. Ct., No. D055459, the Fourth District addressed the issue of whether an insurer is entitled to binding arbitration of alleged Cumis fee dispute pursuant to Civ. Code section 2860(c) in an action by the insured against the insurer for breach of contract and bad faith where there has been no determination that the insurer had a duty to defend and the parties dispute whether the insurer satisfied that duty and its obligation under Civ. Code section 2860. In granting the relief requested by the insured, the court held that the trial court erred in treating the case as a fee dispute subject to section 2860(c) and ordering arbitration before questions of bad faith and breach of contract were resolved.
In Melom v. City of Madera, No. F055024, the Fifth District dealt with a plaintiff's suit against a city claiming that it violated the CEQA and the city's municipal code by approving a commercial retail shopping center project without preparing a subsequent or supplemental EIR after the size of one of the largest retail space grew from 138,000 square feet to 198,484 square feet. Here, there was no misdeception of the size of the project and no expert evidence or any other evidence that approval of the project with the refined site plan might lead to urban decay. Thus, in affirming the the trial court's decision that no violation of section 21166 occurred in this case, the court rejected plaintiff's contention that whenever a governmental entity approves a project which includes a "supercenter", approval of such a project requires an EIR addressing potential urban decay effects which might result from the supercenter.
Related Resources:
You Don't Have To Solve This on Your Own – Get a Lawyer's Help
Meeting with a lawyer can help you understand your options and how to best protect your rights. Visit our attorney directory to find a lawyer near you who can help.
Or contact an attorney near you: