Decisions in Criminal, Contract, Tort, Legal Malpractice & Judgment Enforcement Matters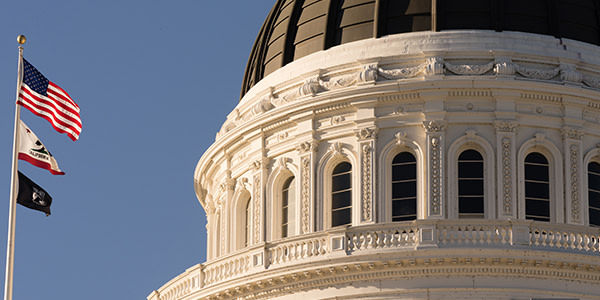 Slates v. Gorabi, B217067, concerned an attorney's suit against his former clients, seeking recovery of attorney fees under Code of Civil Procedure section 685.040, which permits a judgment creditor to recover attorney fees incurred in enforcing a judgment.
In affirming the trial court's judgment against the attorney, the court held that the defendants did not challenge the attorney's judgment against them, but were instead bystanders to the battle between the attorney and a third party who had priority to the defendants' assets in satisfaction of the attorney's and the third party's separate judgments against the defendants, and here, a dispute over priority of judgments is not the same as enforcing those judgments.
People v. Johnson, A124362, concerned a challenge to the trial court's admission of an audiotape of a 911 call made by defendant's wife on the night of the incident, in a prosecution of defendant for being a felon in possession of a firearm and possession of ammunition by a felon. In affirming, the court held that the wife's statements in her 911 call were nontestimonial, as statements made immediately after, and in response to, a violent assault should be treated as presumptively made during a contemporaneous emergency.
Levine v. Blue Shield of California, D056578, concerned a challenge to the trial court's judgment sustaining defendant's demurrer in an action brought by a husband and wife, on their own behalf and on behalf of a putative class against Blue Shield of California (Blue Shield), claiming fraudulent concealment, negligent misrepresentation, breach of the implied covenant of good faith and fair dealing, unjust enrichment, and unfair competition.
In affirming, the court held that the trial court did not err in sustaining Blue Shield's demurrer to the plaintiffs' claims where: 1) Blue Shield did not owe plaintiffs a common law duty to disclose how they could have structured their health coverage so as to lower their health care premiums, and because plaintiffs are unable to sufficiently allege the necessary element of duty; 2) Blue Shield did not owe plaintiffs a duty to disclose the lower premiums that it was willing to accept in exchange for providing the plaintiffs with the health care coverage that they desired; 3) plaintiffs have not adequately stated a claim that Blue Shield committed a fraudulent business practice under the UCL; 4) plaintiffs have not demonstrated any basis on which they would be entitled to restitution pursuant to a theory of unjust enrichment; and 5) plaintiffs have not demonstrated that they could amend their complaint to properly state a cause of action.
Howe v. Seven Forty Two Co., Inc., B218939, concerned a plaintiff's suit for negligence under the doctrine of res ipsa loquitur, arising from injuries plaintiff sustained when he fell off of a counter stool at a restaurant operated by defendant. In reversing the trial court's grant of defendant's motion for summary judgment, the court held that, although the presumption of negligence established by Evidence Code section 646 disappears upon the introduction of evidence tending to rebut the presumed fact, the plaintiff is still entitled to rely on the logic of the underlying common law inference of negligence if the evidence supports it, and here, the unrebutted predicate facts were enough to raise a triable issue of material fact requiring denial of defendant's motion for summary judgment.
E-Pass Technologies, Inc. v. Moses & Singer, LLP, A127025, concerned a challenge to the trial court's judgment sustaining of a demurrer in favor of defendants, in plaintiff's suit for legal malpractice against defendant law firm, arising from a prior representation involving plaintiff's action against certain manufacturers and users of personal digital assistance devices (PDAs) for allegedly infringing its '311 patent.
In reversing, the court held that the action is not subject to section 1338 jurisdiction, as the outcome of the case will not rest upon a determination of any issue of federal patent law and because the ultimate question for decision is what a reasonable attorney would have concluded under the circumstances, a question of state law properly within the jurisdiction of state courts, and not whether the federal defendants did in fact infringe plaintiff's patent.
Citizens Bus. Bank v. Carrano, B216632, concerned a dispute over whether a child born out of wedlock is a beneficiary to his biological grandparents' trust. In reversing the trial court's finding the trust instrument ambiguous and that his grandparents did not intend for him to be a beneficiary under their trust, the court remanded the matter as the term "issue" was clearly, simply and specifically defined by the grandparents, there is no latent ambiguity attached to it, and it is not fairly susceptible to any other interpretation.
C.A. v. William S. Hart Union High Sch. Dist., B217982, In a minor plaintiff's suit, through a guardian ad litem, against his high school, the school district, and an individual guidance counselor, claiming various causes of action arising from allegations that the counselor sexually harassed, abused and molested the plaintiff.
In affirming the trial court's judgment sustaining the school district's demurrer to the complaint on its behalf and on behalf of the school, the court held that the facts alleged in the complaint do not support the vicarious liability of the school district. The court also held that no statute allows a direct action for negligence against the school district, and that no mandatory duty subjects the school district to liability. Further, the plaintiff's other causes of action also fail to state a claim. Lastly, the trial court did not abuse its discretion in denying leave to amend as plaintiff does not indicate how he could amend the complaint to state viable causes of action and thus, has failed to carry his burden to show a reasonable probability that he could cure the complaint's defect by amendment.
Related Links:
You Don't Have To Solve This on Your Own – Get a Lawyer's Help
Meeting with a lawyer can help you understand your options and how to best protect your rights. Visit our attorney directory to find a lawyer near you who can help.
Or contact an attorney near you: