Decision Addressing Personal Jurisdiction, Plus Criminal, Employment, and Property Law Matters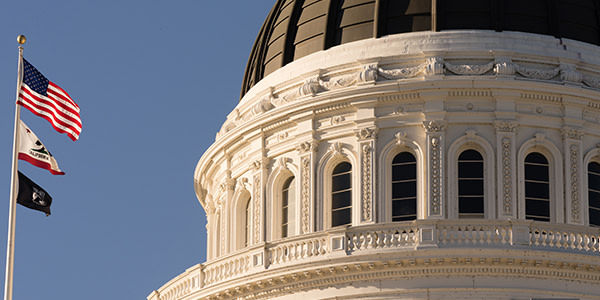 Silguero v. Creteguard, Inc, B215179, concerned a challenge to the trial court's judgment after sustaining without leave to amend the defendant-employer's demurrer to the second amended complaint In plaintiff's suit against her employer for wrongful termination, arising from former employer's contacts with subsequent employer to inform it that plaintiff had signed a noncompetition agreement. In reversing the judgment, the court held that, because of Business and Professions Code section 16600's legislative declaration of California's settled legislative policy in favor of open competition and employ mobility, plaintiff has a viable claim under Tameny v. Atlantic Richfield.
Sacramento Suncreek Apartments, LLC v. Cambridge Advantaged Prop. II, LP, C060886, concerned a challenge to the trial court's grant of defendants' motion to quash service and to dismiss, in plaintiffs' suit against two nonresident limited partners of an Oregon limited partnership that owned and operated an apartment complex in California for many years, arising from claims that defendants sold apartments to plaintiffs that were contaminated with mold. In affirming the judgment, the court held that there is no personal jurisdiction under the circumstances presented, because the only contact between the nonresident limited partners and California was their investment in a partnership that operated in this state and plaintiffs' claims do not arise from that investment but from the partnership's business.
Pinnacle Museum Tower Ass'n v. Pinnacle Market Dev. (US), LLC, D055422, concerned a challenge to the trial court's order denying defendant-developer's motion to compel arbitration in a homeowners association's suit against the developer of a condominium project for a construction defect. In affirming, the court held that an arbitration provision in a declaration of CC&Rs recorded by the association without the written consent of the developer did not constitute an "agreement" sufficient to waive the constitutional right to jury trial for construction defect claims brought by the homeowners association. Further, assuming the homeowners association is bound by a jury waiver provision contained in purchase and sale agreements signed by the individual homeowners, the jury waiver provision in the purchase and sale agreements is not enforceable because it is unconscionable.
People v. Alvarado, E049321, concerned a prosecution of defendant for attempted lewd act on a child under 14 years old and other crimes. In affirming the trial court's order requiring defendant to register as a sex offender, the court held there is no equal protection violation in imposing mandatory registration for defendant's attempted section 288(a) conviction.
In re D.G., A126655, concerned a challenge to a conviction of a minor defendant for first degree burglary and other crimes. In modifying the juvenile court's order placing a condition on the defendant's probation from coming within 150 feet of any school campus other than the school he is attending, the court held that the condition, as drawn, was unreasonable because it was not related to defendant's offenses and does not prohibit otherwise criminal conduct, and there is no evidence in the record to suggest the condition will serve a rehabilitative purpose by preventing his future criminality.
California Teachers Ass'n v. Governing Bd. of the Salinas City Elementary Sch. Dist., H033788, involved a California Teachers Association's (CTA) and a local teachers unions' suit against a school district, claiming that the district's interpretation of the parties' collective bargaining agreement created teacher pay disparities in violation of Education Code section 45028 and that contract language freezing advancement for some but not all teachers for the 2005-2006 school year created additional salary uniformity violations. In affirming the trial court's judgment sustaining defendants' demurrer without leave to amend, the court held that the parties' collective bargaining agreement requires the unions to exhaust their internal grievance/arbitration procedures before resorting to the courts, and as such, the trial court did not err when it sustained defendants' demurrer for failure to allege exhaustion of those procedures.
Related Resources:
You Don't Have To Solve This on Your Own – Get a Lawyer's Help
Meeting with a lawyer can help you understand your options and how to best protect your rights. Visit our attorney directory to find a lawyer near you who can help.
Or contact an attorney near you:
Content For You