Decisions in Criminal, Family Law, Civil, and Inverse Condemnation Matters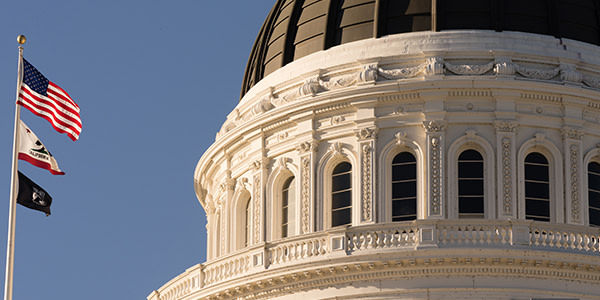 In People v. Douangpanya, No. C061501, the Third District faced a challenge to a conviction of defendant for assault with a deadly weapon and sentenced to three years in state prison. In affirming the conviction, the court held that the trial court did not err by informing the jury that defendant's prior crimes involved moral turpitude and by defining moral turpitude as "a readiness to do evil." Futhermore, there was no ineffective assistance of counsel.
In re Giovanni F., D056472, concerned a challenge to the juvenile court's jurisdictional and dispositional findings in dependency proceedings. In affirming the juvenile court's decision, the court first held that there was substantial evidence supporting the section 300(a) jurisdictional finding, in concluding that the application of section 300(a) is appropriate when, through exposure to a parent's domestic violence, a child suffers, or is at substantial risk of suffering, serious physical harm inflicted nonaccidentally by the parent. The court also held that the trial court did not abuse its discretion in granting the maternal grandmother's de facto parent status, and with respect to a Marsden hearing, there was no error and it was not an abuse of discretion to deny continuance.
In People v. Hopkins, No. H033413, the Sixth District faced a challenge to a conviction of defendant for possession of paraphernalia intended to be used for injecting a controlled substance while incarcerated. In reversing the trial court's order denying defendant's motion for additional pre-sentence custody credits, the court held that the defendant is entitled to additional presentence credits due to his being held in prison past his parole date. However, the amendment to section 4019 is not retroactive.
In Ron Burns Constr. Co. Inc. v. Moore, No. E047077, the Fourth District dealt with the trial court's denial of plaintiff's motion for attorney fees and a motion for relief from default. In reversing the trial court's decision, the court held that plaintiff's counsel's reliance on his adversary's agreement was excusable neglect, as a matter of law, even though plaintiff's counsel was at fault for failing to file a timely written stipulation to extend the time for filing a motion for attorney fees. Moreover, the motion under section 473 did not have to satisfy the requirements of section 1008, as recent cases have held that if the requirements for relief under section 473 are met, the viability of relief under section 473 cannot be defeated because the requirements for relief under section 1008 may not also have been met.
Ridgewater Assoc. LLC v. Dublin San Ramon Serv. Dist., No. A124661, concerned a plaintiff's inverse condemnation and nuisance suit against defendant-district, claiming that water seeps onto its property from a neighboring sewage treatment facility operated by the district. In affirming the trial court's grant of summary judgment in favor of defendant, the court held that plaintiff cannot prove damages on its inverse condemnation claim as it knowingly bought a property that was subject to periodic water intrusion and the purchase price reflected the property's condition.
Related Resources:
You Don't Have To Solve This on Your Own – Get a Lawyer's Help
Meeting with a lawyer can help you understand your options and how to best protect your rights. Visit our attorney directory to find a lawyer near you who can help.
Or contact an attorney near you: