Decisions in Criminal, Habeas & Employment Law Matters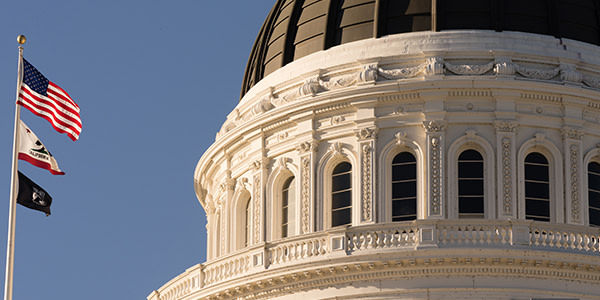 People v. Shrier, B218424, concerned a challenge to the superior court's denial of the government's motion to reinstate the felony complaint pursuant to Penal Code section 871.5, in proceedings arising from a prosecution of defendant for grand theft and for filing fraudulent Medi-Cal claims wherein a magistrate judge dismissed the complaint after concluding that intentional eavesdropping of defendant's attorney-client privileged communications by special agents of the Department of Justice was so outrageous that defendant had been denied due process of law.
In reversing and remanding, the court rejcted defendant's contention that dismissal of the complaint was not subject to superior court review under section 871.5 because the dismissal was not pursuant to any of the statutes listed in that section. The court held that the conversations in the Attorney General's office were privileged attorney-client communications that cannot be disclosed without the consent of the three defendants whose conversations were overheard, and that substantial evidence supports a finding that three special agents of the Department of Justice intentionally eavesdropped on communications in both the English and Russian languages between the three defendants and their attorneys. However, the court held that a dismissal is not required as appropriate remedy is an exclusionary order and/or other sanctions to be fashioned by the superior court.
People v. Carr, B219279, concerned a challenge to a conviction of defendant for two counts of first degree murder and one count of being a felon in possession of a firearm, and a jury's finding true two special circumstances allegations related to the murder counts and associated criminal street gang and firearm-use enhancement allegations. In affirming, the court held that the trial court cured any potential Griffin error in the prosecutor's closing argument. The court also held that the criminal street gang special circumstance and enhancement were properly imposed. But, the parole revocation fine imposed pursuant to section 1202.45 is stricken.
People v. Blocker, A126229, concerned a challenge to the trial court's denial of defendant's application for a "certificate of rehabilitation" following defendant's successful completion of a three-year formal probation for his conviction for assault and battery of his stepdaughter. In affriming, the court held that the decision whether to grant or deny such an application is entrusted to a trial court's discretion, and here, the trial court did not abuse its discretion with the denial of an applicant who adamantly insists on his innocence.
In re Twinn, B225943, concerned a defendant's petition for habeas relief seeking an order overturning the Governor's decision to reverse the Board of Parole Hearings' (Board) order granting him parole from defendant's sentence of an indeterminate term of 15-years-to-life in state prison for second degree murder. In granting the petition, the court held that, although there is a modicum of evidence to support the Governor's finding that in the past defendant had minimized his role in the victim's demise, other evidence the Governor relies upon to justify the reversal of the Board's decision lacks a rational basis in fact. The court held that the identified facts that do find support in the record are not probative to the central issue of current dangerous when considered in light of the full record.
BBA Aviation PLC v. Superior Court, B219289, concerned a defendant's petition for writ of mandate directing the trial court to vacate its order denying defendant's motion to quash service of a summons and complaint for lack of jurisdiction and ineffective service of process, in plaintiff's suit against his former employer and defendant-parent corporation for wrongful termination.
In granting the petition, the court held that the representatives services doctrine does not support general jurisdiction over defendant because, while the representative services doctrine is applied separately from general jurisdiction based on agency, the doctrine still requires a showing of a high level of control such that the subsidiary is just an instrumentality of the parent's own business. The court also held that the plaintiff has offered no support for the assertion that dual employment benefit plans constitute a level of control exceeding a normal parent-subsidiary relationship, or any support that defendant's action constitute substantial, continuous and systematic contacts. Lastly, the court held that there is insufficient basis to impose specific jurisdiction over defendant.
Related Links:
You Don't Have To Solve This on Your Own – Get a Lawyer's Help
Meeting with a lawyer can help you understand your options and how to best protect your rights. Visit our attorney directory to find a lawyer near you who can help.
Or contact an attorney near you:
Content For You