Decisions in Criminal, Labor, Arbitration & Election Law Matters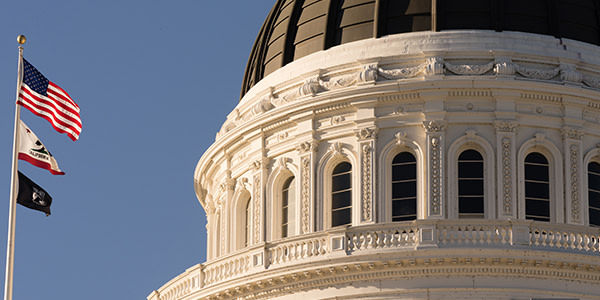 Yes on 25, Citizens for an On-Time Budget v. Superior Court, C065707, concerned plaintiffs' petition for a peremptory writ of mandate seeking to compel the superior court to vacate its judgment ordering revision of the ballot title and summary and the ballot label for Proposition 25 prepared by the Attorney General.
In granting the petition, the court held that, the challenged language, "RETAINS TWO-THIRDS VOTE REQUIREMENT FOR TAXES," does not misleadingly suggest that approval of Proposition 25 is necessary to maintain the existing two-thirds vote requirements for raising taxes and there is nothing in the substantive provisions of Proposition 25 that would allow the Legislature to circumvent the existing constitutional requirements of a two-thirds vote to raise taxes.
People v. Ramirez, B218413, concerned a challenge to defendant's convictions for murder and firearm offenses. In reversing with respect to the murder conviction, the court held that the evidence against defendant was not so overwhelming as to show there is no reasonable probability that he would have obtained a more favorable result if the jury had been instructed concerning voluntary manslaughter on a heat of passion theory.
People v. Jackson, A128782, concerned a conviction of defendant for misdemeanor drunk driving. In affirming, the court held that, although the trial court erred by admitting evidence of defendant's refusal to take a preliminary alcohol screening test, the error was harmless as it played little or no role in the prosecution's case against defendant and other evidence of defendant's guilt was substantial.
Bright v. 99 Cent Only Stores, B220016, concerned a plaintiff's action for penalties against defendant-99 Cent Only Stores, claiming that defendant failed to provide its employees with suitable seating under the Commission wage order, in violation of Labor Code section 1198. In reversing the trial court's judgment against the plaintiff, the court held that an employee may state a cause of action for civil penalties under the Private Attorneys General Act of 2004 for violation of the suitable seating order of the Commission, and here, violations of Wage Order No. 7(14) are violations of section 1198 and civil penalties under section 2699(f) are available.
Abaya v. Spanish Ranch I, LP, A125298, concerned a suit filed by former and current residents against owners of a mobile home park, claiming that the owners failed to properly maintain the common areas and facilities within the park. In affirming the trial court's denial of defendants' motion to compel arbitration, the court held that sending the claims of some plaintiff-residents to arbitration while others remained in the civil court for resolution risked conflicting rulings on common issues of law or fact.
Related Links:
You Don't Have To Solve This on Your Own – Get a Lawyer's Help
Meeting with a lawyer can help you understand your options and how to best protect your rights. Visit our attorney directory to find a lawyer near you who can help.
Or contact an attorney near you:
Content For You