Decisions In Criminal Matters, Plus Extension of Commitment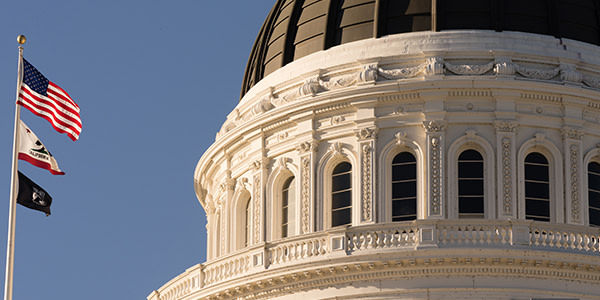 In People v. Contreras, No. G042077, the Fourth District faced a challenge to the trial court's determination that defendant suffered from a severe mental disorder within the meaning of Penal Code section 2970 in its grant of state's petition seeking to extend defendant's commitment one additional year as a mentally disordered offender.
In rejecting defendant's claim that the trial court erred when it instructed the jury with CALCRIM No. 224, the general instruction on circumstantial evidence, rather than CALCRIM No. 225, the instruction on circumstantial evidence to be given when only a defendant's intent or mental state is at issue, the court affirmed the jury's finding that defendant remained a mentally disordered offender as, the trial court appropriately instructed the jury with CALCRIM No. 224 because a jury is not required to determine a defendant's "mental state" in order to determine whether a defendant suffered from a "severe mental disorder."
In People v. Lam, No. B212994, the Second District faced a conviction of defendant for second degree murder of his wife, claiming that he killed her in shame for stealing money from her to cover his gambling debt. In affirming the conviction, the court held that the single instrumentality exception under Joseph G. did not entitle defendant to an instruction on aiding and abetting suicide, and defendant's claim that the court did not offer a similar voluntary intoxication instruction for implied malice is rejected.
In People v. Wyatt, No. S161545, the California Supreme Court faced state's challenge to the Court of Appeal's reversal of the section 273ab conviction, finding the evidence insufficient to prove the requisite mens rea for the assault element of the offense in a prosecution of defendant for involuntary manslaughter for the death of his 14-month-old son and assault of a child causing death.
The judgment of the Court of Appeal is reversed because the Court of Appeal misapplied the mens rea standard for assault as stated in People v. Williams, 26 Cal.4th 779 (2001), which held that a defendant may commit an assault without realizing he was harming the victim, but the prosecution must prove the defendant was aware of facts that would lead a reasonable person to realize that a battery would directly, naturally, and probably result from the defendant's conduct. Here, substantial evidence established that defendant knew he was striking his young son with his fist, forearm, knee, and elbow, and that he used an amount of force a reasonable person would realize was likely to result in great bodily injury.
Related Resources:
You Don't Have To Solve This on Your Own – Get a Lawyer's Help
Meeting with a lawyer can help you understand your options and how to best protect your rights. Visit our attorney directory to find a lawyer near you who can help.
Or contact an attorney near you:
Content For You