Decisions in Criminal, Products Liability, and Paternity Dispute Matters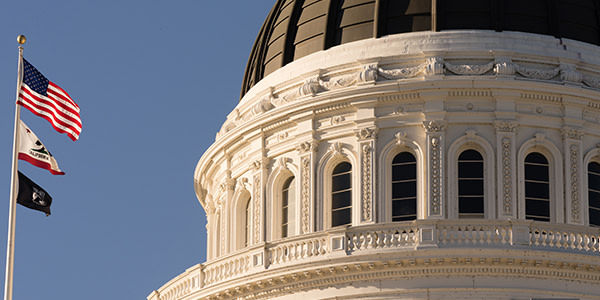 In People v. Mathers, No. C060425, the Second District faced a challenge to a conviction for possession of a forged completed check, second degree burglary, and other crimes and sentenced to a prison term of nine years four months. Trial court's conviction of defendant is reversed as to passing or possessing a fictitious check in violation of section 476 because the checks were genuine rather than fictitious.
In People v. Tepetitla-Cruz, No. E046846, the Fourth District faced a challenge to a conviction for committing lewd and lascivious acts on a minor and other related crimes and a sentence of 15 years to life, plus 26 years. In affirming the conviction and the sentence, the court rejected defendant's claims that the trial court erred in its jury instructions on forcible lewd and lascivious act and on the lesser included offense to forcible lewd and lascivious acts on minor.
Walton v. William Powell Co., No. B208214, concerned plaintiffs' negligence and strict liability suit against a defendant, manufacturer, alleging that the asbestos-containing valves made by defendant caused plaintiff's lung cancer and other medical illnesses. In reversing the jury verdict in plaintiffs' favor and a judgment awarding them $5,660,624.39 in damages, the court held that plaintiff's injuries stemmed entirely from exposure to asbestos-laden products for which defendant is not liable.
In H.S. v. Sup. Ct., No. E049923, the Fourth District dealt with a married couple's petition for writ of mandate challenging the trial court's order for genetic testing, arising from the wife's former lover's petition to establish paternity of the wife's child. In granting the petition, the court held that ordering the genetic testing would be burdensome and serve no useful purpose when there is no reason to recognize the ex-lover as a presumed father other than the Paternity Opportunity Program (POP) declaration signed by the wife shortly after giving birth, which is voidable when executed by a married woman.
Ellison v. Sequoia Health Servs., No. A124408, concerned a challenge to the trial court's denial of plaintiff's petition for writ of mandate to compel the reinstatement of his privileges following his termination of medical staff membership and hospital privileges. In affirming the trial court's denial, the court held that the defendant's bylaws gave the Board the authority to exercise its own independent judgment as to penalty and it properly exercised that power. Furthermore, the court held that the Board did not violate plaintiff's fair procedural rights or the peer review statutes by imposing a disposition more severe than one initially recommended by the Medical Executive Committee or in basing its decision on ethical issues identified during the peer review process. Lastly, the court rejected plaintff's contention that the result in this case was precluded by federal regulations.
Related Resources:
You Don't Have To Solve This on Your Own – Get a Lawyer's Help
Meeting with a lawyer can help you understand your options and how to best protect your rights. Visit our attorney directory to find a lawyer near you who can help.
Or contact an attorney near you: