Decisions in Family Law, Breach of Contract, and Criminal Assessment Matters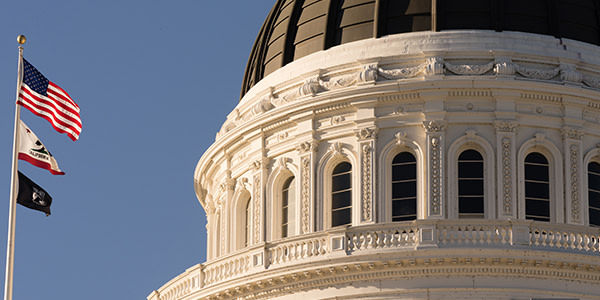 In People v. Castillo, No. C061806, the Third District faced a challenge to a court order imposed upon a defendant convicted of carjacking to pay a $30 criminal conviction assessment. In rejecting defendant's contention that the statute providing for the assessment does not apply to crimes committed before its effective date of January 1, 2009, the court held that the assessment was properly imposed as the statute was enacted as part of the budgeting process, and the legislative wording in section 70373 shows that the Legislature intended the new assessment to apply to convictions occurring after the new statute's effective date.
In K.C. v. Sup. Ct., No. C063449, the Third District addressed a mother's request for an extraordinary writ to vacate the orders of the juvenile court denying reunification services. In denying the mother's request, the court held that the juvenile court did not abuse its discretion in denying reunification services pursuant to section 361.5(b)(10) and (11) as the mother had not taken reasonable efforts to treat the problems that led to the removal of the newborn and previous removal of the newborn's half siblings.
In Jordan v. Superstar Sandcars, No. E047454, the Fourth District faced a challenge to the trial court's dismissal of plaintiff's suit for breach of contract, fraud, breach of warranty and negligent repair in the sale of allegedly defective dune buggies, for failure to bring the action to trial within five years. In rejecting plaintiffs' claim that the five year period was tolled due to two court-declared moratoriums on civil trials, the court held that, because the moratoriums did not prevent or interfere with plaintiffs prosecuting their case, it was not impossible or impracticable or futile to bring the action to trial. Furthermore, plaintiffs have failed to show that had they been reasonably diligent and requested their case be tried before the five year period ran its course, their case would not have been tried.
In Wilson v. City of Los Angeles, No. B192900, the Second District dealt with the trial court's judgment in favor of the City of Los Angeles in plaintiff's action for breach of public works contract, on the ground that the plaintiff was not permitted to prove damages using a modified total cost theory and that it could not prove document its acutal costs as required by the contract. However, because section 7107 and Amelco impact the measure of damages, not the method of proving them, the trial court's judgment is reversed where the modified total cost theory is permissible and plaintiff is entitled to litigate whether it was required to document its acutal costs as a condition of payment.
Related Resources:
Content For You