Decisions in Family Law, Criminal Law and Bail Forfeiture Actions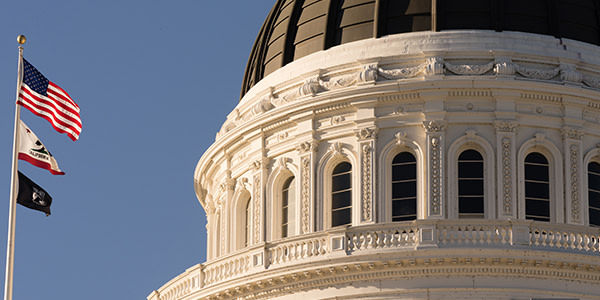 People v. Seneca Ins. Co., G043026, concerned a challenge to the trial court's grant of summary judgment and denial of a surety's motion to vacate forfeiture and exonerate bail, or toll the time available for exoneration of bail. In affirming, the court held that a bail bond is not exonerated simply because the People have not completed extradition of the defendant before the end of the bond exoneration period. The court also held that the statutory scheme does not authorize additional extensions or tolling of the bond exoneration period in the circumstances presented, and the surety already received its one-time extension of 180 days authorized by section 1305.4 and it did not qualify for statutory tolling under section 1305(e).
People v. Miramontes, D054976, concerned a challenge to a defendant's convictions for sexual offenses on multiple children, child pornography, and other related crimes. In affirming the convictions, the court held that the trial court did not abuse its discretion when it admitted evidence of the uncharged sexual offenses under Evidence Code section 1108, over defendant's objections made under Evidence Code section 352. Further, there is no basis to reverse the judgment for any statutory or due process violations involving the testimony regarding the uncharged offenses or the jury instructions.
People v. Gabriel, H035329, concerned a prosecution of defendant for various gang related offenses in two cases. In modifying the conditions of probation, the court held that when there is a discrepancy between the minute order and the oral pronouncement of judgment, the oral pronouncement controls, and as such, the written gang conditions must be modified to reflect the conditions orally imposed by the trial court. The court also held that the word "suspect" is unconstitutionally vague, and thus, must be deleted from the written condition.
Kircher v. Kircher, A125733, concerned a dispute between an ex-wife and a widow involving the ex-wife's claim that the widow is personally liable for her deceased husband's debts and seeking damages and attorney fees for breach of the terms of a modified marital settlement agreement (MSA) that the ex-wife had with the husband. In affirming the trial court's judgment in favor of the ex-wife, the court held that, given the Legislature's clear intent to broadly define the scope of a surviving spouse's personal liability for debts of a deceased spouse, and having examined the evidence presented by the parties at trial, there is no error in the trial court's legal conclusion that the property held in joint tenancy falls within the ambit of section 13551.
Related Link:
You Don't Have To Solve This on Your Own – Get a Lawyer's Help
Meeting with a lawyer can help you understand your options and how to best protect your rights. Visit our attorney directory to find a lawyer near you who can help.
Or contact an attorney near you:
Content For You