Decisions in Insurance and Murder Appeals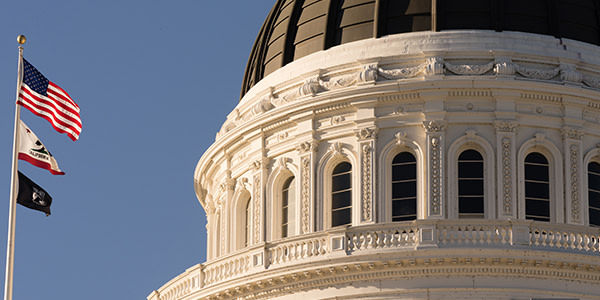 In Legacy Vulcan Corp. v. Superior Court, No. B215713, the Second District dealt with a petition for a writ of mandate, challenging a pretrial order that decided three stipulated legal questions concerning the scope of the duty to defend under a liability insurance policy issued by the insurer. In granting the petition, the court first held that the umbrella coverage was primary coverage and the existence of a duty to defend with respect to that coverage did not depend on the exhaustion of any underlying coverage. Next, the court held that a "retained limit" or "self-insured retention" provision in a policy providing coverage relieves the insurer of the duty to provide immediate, "first dollar" defense only if the policy expressly so provide, and here, the insured need not have incurred a liability in excess of the "retained limit" described in the policy before the insurer's duty ti defend could arise.
In People v. Davis, No.A125490, the First District faced a challenge a trial court's grant of defendant's motion to set aside the special venue allegation - justifying a single trial in a county - in a prosecution for two counts of murder in connection with a 2004 and 2006 deaths of her infant sons.
In reversing the decision, the court rejected the trial court's conclusion that Alcala v. Superior Court (2008) 43 Cal. 4th 1205 held that Penal Code section 790(b) is intended to allow a single trial only of serial killers in holding that the trial court abused its discretion in its misapprehension of the scope of section 790(b) as evidence was more than ample to support the grand jury's implicit finding of a common element of a substantial importance and that is sufficient to defeat a motion under section 995.
Related Resources:
You Don't Have To Solve This on Your Own – Get a Lawyer's Help
Meeting with a lawyer can help you understand your options and how to best protect your rights. Visit our attorney directory to find a lawyer near you who can help.
Or contact an attorney near you:
Content For You