Decisions in Insurance, Criminal, Family Law, and Trade Secret Matters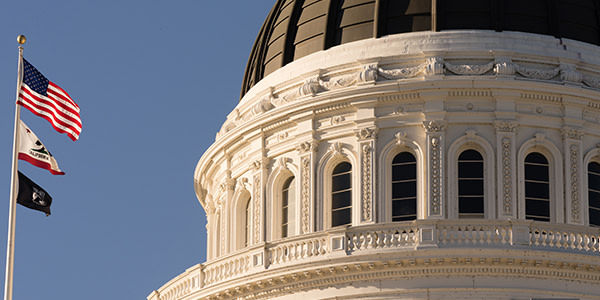 Carolina Cas. Ins. Co. v. L.M. Ross Law Group, LLP, No. B215668, concerned a challenge to the trial court's grant of plaintiff-insurer's motion for summary judgment in the insurer's action against its insured-law firm seeking to recover $175,000 it had paid to settle a legal malpractice suit against the law firm. In affirming the judgment, the court held that the trial court properly granted insurer's motion on the ground that exclusion F in the policy precluded coverage of the underlying legal malpractice action.
Silvaco Data Sys. v. Intel Corp., No. H032895, involved a plaintiff's suit against Intel Corporation alleging that it misappropriated certain trade secrets used by plaintiff in its software products. In affirming the trial court's judgment in favor of Intel, the court held that Intel cannot be liable as it never possessed or had access to the source code, but only had executable, machine-readable code compiled by its supplier from source code. Furthermore, the plaintiff failed to plead a viable claim not based upon a misappropriation of trade secrets.
In re Jackson W., No. D055622, involved a mother's challenge to the juvenile court's denial of her Welfare and Institutions Code section 388 petition for modifications by which she sought a hearing on whether she received effective assistance of counsel at an earlier stage of the proceeding. In affirming the trial court's decision denying the petition, the court held that a parent, after proper advisement, may knowingly, intelligently and voluntarily waive the statutory right to be represented by appointed counsel meeting the definition of "competent counsel" under California Rules of Court, rule 5.660(d). And once the right is waived, the parent is precluded form complaining about counsel's lack of juvenile dependency qualifications. Furthermore, although the better practice is to file a petition for writ of habeas corpus in the juvenile court, a parent who has a due process right to competent counsel can seek to change a prior court order on the ground of ineffective assistance of counsel by filing a section 388 petition.
In CMRE Fin. Serv. Inc. v. Parton, No.D055266, the court faced a challenge to the trial court's judgment in favor of plaintiff in an action against a husband and wife for hospital and medical fees, plus interest and attorney fees. In reversing the judgment, the court held that the trial court erred in entering the judgment against the wife for the hospital and medical fees incurred by her former husband following their separation and in dismissing the wife's cross-complaint against the assignee of the hospital's fee claim.
People v. Delgado, No. B213271, involved a challenge to a conviction for making criminal threat, an attempted criminal threat, dependent adult abuse, and other crimes and an imposition of a four months' imprisonment. With the exception of the sentencing calculation, as defendant is entitled to the retroactive benefit of an amendment to section 4019 that went into effect January 25, 2010 and entitled to receive conduct credits, her conviction is affirmed.
Lastly in People v. Redd, No. S059531, the California Supreme Court faced a challenge to a conviction and sentence of death for first degree murder, attempted murders, second degree robbery and other crimes. The court rejected defendant's various claims of error in ultimately affirming the conviction and the sentence on automatic appeal, including claims regarding detention and arrest of defendant and search of his vehicle, denial of motion for a lineup, admission of out-of-court identifications, prosecutorial misconduct, and various challenges to the California's death penalty scheme.
Related Resources:
You Don't Have To Solve This on Your Own – Get a Lawyer's Help
Meeting with a lawyer can help you understand your options and how to best protect your rights. Visit our attorney directory to find a lawyer near you who can help.
Or contact an attorney near you: