Decisions in Labor and Environmental Matters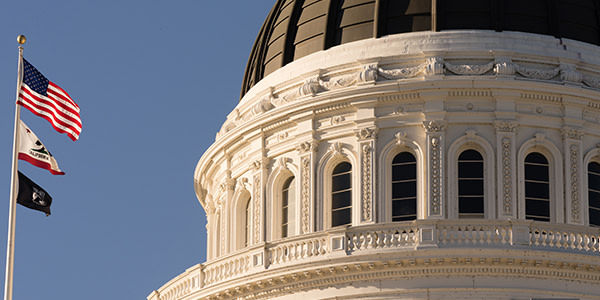 Sameyah v. Los Angeles County Employees Retirement Ass'n, B222290, concerned a plaintiff's petition for peremptory writ of mandate seeking an order compelling the Board of Retirement (Board) of the Los Angeles County Employees Retirement Association to reverse its decision denying her application for service-connected survivor death benefits. In affirming the trial court's denial of the petition, the court held that because the presumption set forth in section 31720.6 is a rebuttable one, here, substantial evidence supports the trial court's decision that the Board rebutted the cancer presumption by making the showing outlined in section 31720.6(c).
Nelson v County of Kern, F059293, concerned a challenge to the trial court's denial of plaintiffs' petition for writ of mandate seeking to set aside the county's determinations, in plaintiffs' suit under the California Environmental Quality Act (CEQA) challenging the adequacy of the environmental analysis performed by the county concerning a proposed surface mining operation on 40 acres of foothill property in the county. In reversing, the court vacated the judgment as, plaintiffs are correct in their fundamental claim on appeal that the county's role as lead agency under CEQA, in conjunction with its responsibilities under Surface Mining and Reclamation Act, (SMARA) required it to evaluate the environmental effects of the whole surface mining project even though that project was on federally owned land.
Envtl. Prot. Info. Ctr. v. California Dep't of Forestry & Fire Prot., A108410, concerned a challenge to the trial court's award of attorney's fees for the plaintiffs in a long-running legal dispute involving the logging of 211,000 acres of timberland owned by Pacific Lumber Company. In reversing, the court remanded the matter in concluding that, although the plaintiffs have satisfied the criterion for entitlement to an award of attorney fees as the litigation has resulted in a significant benefit to the general public, the attorney's fee orders is reversed and remanded for a re-determination of plaintiffs' entitlement to fees and the appropriate amount of any fee award.
Related Link:
You Don't Have To Solve This on Your Own – Get a Lawyer's Help
Meeting with a lawyer can help you understand your options and how to best protect your rights. Visit our attorney directory to find a lawyer near you who can help.
Or contact an attorney near you:
Content For You