Decisions in Labor, Criminal, Family Law & anti-SLAPP Matters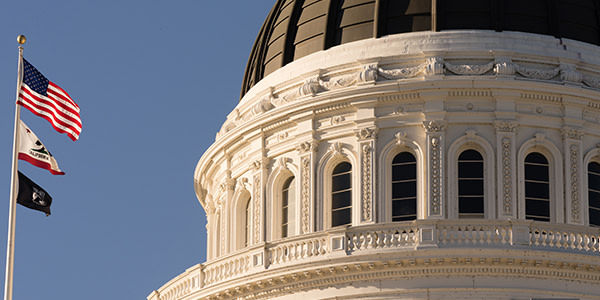 Villacres v. ABM Indus. Inc., B219584, concerned a challenge to the trial court's grant of defendant employer's motion for summary judgment on the ground that plaintiff's claims were barred under the doctrine of res judicata, in a former class member's suit against his employer, seeking civil penalties under the Labor Code Private Attorneys General Act of 2004 for alleged violations of the Labor Code.
In affirming, the court held that, a court-approved settlement in a prior suit precludes subsequent litigation on the same cause of action, as res judicata bars not only issues that were raised in the prior suit but related issues that could have been raised, and here, plaintiff could have sought to expand the scope of the prior action to include his additional penalty claims.
People v. Sanders, B206569, concerned a challenge to the trial court's imposition of a sentence of 64 years to life in prison, in a conviction of defendant for two counts of attempted murder and two counts of assault with a firearm, plus firearms discharge and great bodily enhancements. The court reversed the sentence to the extent that it imposes a term of seven years for the attempted murder in count 2, and remanded with directions to impose one-third of the midterm for this offense.
Moore v. Kaufman, B222125, concerned an attorney's petition for relief from an order of the superior court finding her in contempt for refusing to comply with an order to answer questions at a judgment debtor's examination, arising from an underlying judgment awarding attorney fees against the attorney and her then-client, after a special motion to strike the client's complaint was granted. In granting the petition, the court held that the anti-SLAPP statute does not authorize and award of attorney fees against plaintiff's counsel and thus, the underlying judgment is void as to the attorney.
In re Marriage of Straczynski, D055871, concerned a challenge to the trial court's sua spone dismissal of an action after determining that due to plaintiff's advanced dementia, financial situation, and current relationship with her husband, dismissal would be in her best interest, in plaintiff's petition for dissolution of marriage from her husband. In reversing, the court remanded the case with instructions that the trial court issue an order to show cause regarding whether - as is required for the prosecution of a dissolution petition by a party who is subject to a conservatorship - plaintiff currently has the necessary capacity to express an intent to obtain a dissolution of her marriage to her husband on account of irreconcilable differences.
Related Links:
You Don't Have To Solve This on Your Own – Get a Lawyer's Help
Meeting with a lawyer can help you understand your options and how to best protect your rights. Visit our attorney directory to find a lawyer near you who can help.
Or contact an attorney near you: