Decisions in Labor, Juvenile, Contracts & Tort Matters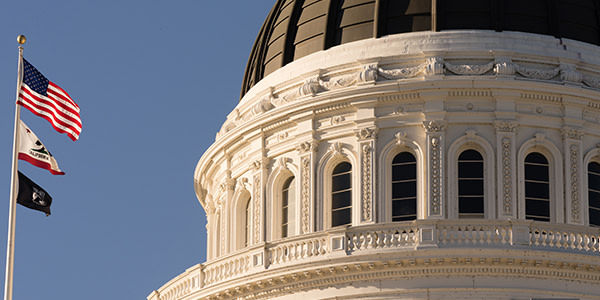 Stewart v. Union Carbide Corp., B216193, concerned plaintiffs' suit for fraud, negligence, and strict products liability on failure to warn and design defect theories, claiming that exposure to asbestos from joint compounds contained in drywalls caused him to suffer from mesothelioma.
In affirming the judgment of the trial court in favor of the plaintiff and his wife, the court held that the trial court did not err in refusing to instruct the jury on the "sophisticated purchaser defense." The court rejected defendant's claim that the jury's allocation of fault should be set aside as the jury was correctly instructed and there was substantial evidence for the jury's findings. The court also rejected defendant's challenge to the substantial evidence for punitive damages, as well as defendant's claim that erroneous rulings on evidence compel reversal of the punitive damages award. Lastly, the court held that the punitive damages award does not violate federal due process rights.
Smith v. Adventist Health System/West, F057211, concerned a challenge to the trial court's denial of defendants' motion to strike pursuant to California's anti-SLAPP statute, in a physician's suit against defendant and its affiliates for summarily suspending his privileges at a hospital for a brief time in 2004 and for failing to process his October 2007 reapplication for privileges at the hospital. In affirming, the court held that the plaintiff has a reasonable probability of succeeding on his claims concerning the 2004 summary suspension. Further, defendants failed to carry their burden of showing that plaintiff's claim concerning the failure to process his 2007 reapplication arose out of activity protected by the anti-SLAPP statute.
San Francisco Unified Sch. Dist. v. Workers' Comp. Appeals Bd., A128365, concerned a school district's petition for writ of review of an ALJ's conclusion that the claimant suffered a psychiatric injury caused predominantly by industrial factors, arising from the claimant's claim for workers' compensation benefits for work-related stress. In denying the petition, the court held that, when read together, the plain meaning of section 3208.3(b)(3) and section 3208.3(h) is that the entire set of industrial and nonindustrial causal factors must be taken into consideration in determining whether or not a psychiatric injury was substantially caused by "good faith personnel actions."
In re Pedro Z., B223478, concerned a challenge to a juvenile court's order denying a father reunification services with his son and placing the son with his mother under the supervision of the Los Angeles County Department of Children and Family Services. In affirming the order, the court held that, contrary to the father's claim that he was entitled to reunification services under section 361.5 as a matter of law, there is no statute or case specifically addressing the issue of whether a former custodial parent is entitled to reunification services under section 361.5 at the time of the disposition hearing when the child is placed with the other custodial parent, and as such, under these circumstances, reunification services are not mandated under section 361.5.
Related Links:
You Don't Have To Solve This on Your Own – Get a Lawyer's Help
Meeting with a lawyer can help you understand your options and how to best protect your rights. Visit our attorney directory to find a lawyer near you who can help.
Or contact an attorney near you: