Decisions in Legal Malpractice, Tort, Education, Family Law & Attorney Fee Matters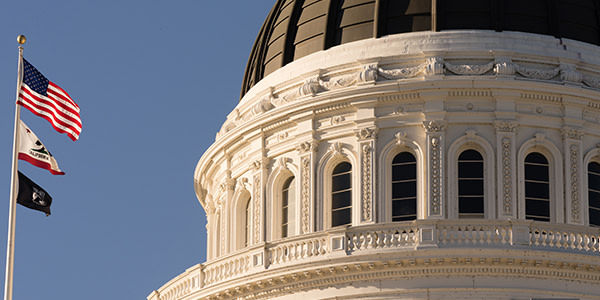 Silver v. Pac. Am. Fish Co., Inc., B214450, concerned a plaintiff's cross-complaint against defendants, raising claims stemming from an asset purchase agreement and a related employment agreement. In dismissing the trial court's judgment in favor of the defendants in part, the court dismissed plaintiff's challenge to the order awarding attorney fees to defendant for lack of jurisdiction as plaintiff's purported notice of appeal from the postjudgment order awarding defendant attorney fees is untimely, and his notice of appeal from the judgment does not encompass the separately appealable postjudgment order awarding attorney fees.
Golin v. Allenby, H032619, concerned a challenge to the trial court's dismissal of the action after determining the plaintiffs to be vexatious litigants under Code of Civil Procedure section 391(b)(2) & (3), in plaintiffs' civil rights suit against multiple local and state agencies arising from the removal of their developmentally impaired daughter from their custody. In reversing the judgment, the court held that, although the trial court did not abuse its discretion in finding the plaintiffs to be vexatious litigants under section 391(b)(3), nothing in the record supports the court's conclusion that the plaintiffs have no reasonable probability of prevailing in the action.
Doe v. Albany Unified Sch. Dist., C063271, concerned a suit brought by a third-grade student and his father against a school district (District), the District's Board of Education (Board), and the California Department of Education (CDE) claiming that the District and the Board are not complying with the 200-minute requirement of Education Code section 51210(g), and that CDE is facilitating this noncompliance. In reversing the trial court's judgment sustaining defendants' demurrers without leave to amend, the court held that, while individual school districts may have discretion as to how to administer their physical education programs, those programs must satisfy the 200-minute-per-10-schoolday minimum. Thus, the court held that the trial court abused its discretion in refusing to grant plaintiffs leave to amend their complaint to state a claim for a writ of mandate to compel compliance with section 51210(g).
Dang v. Smith, H033425, involved a plaintiff's legal malpractice action against her former attorneys and their firm, who had represented plaintiff in obtaining and attempting to collect a judgment against two men who purchased a bakery business from her and then defaulted, claiming that defendants failed to record a judgment lien against real property in which one of the judgment debtors held an interest as joint tenant.
In affirming the trial court's grant of defendants' motion for summary judgment, the court held that the plaintiff made no attempt to demonstrate, by proposed pleading, declarations, or otherwise, that she could truthfully plead, let alone prove, the elements of a cause of action on any of her new three theories. Further, because plaintiff at no time moved, or even asked the court, for leave to amend her complaint, plaintiff's argument that the trial court erred by failing to grant leave to amend is rejected not only because it is procedurally insupportable, but because none of the proposed new theories appears to be substantively viable.
Boblitt v. Boblitt, C061307, concerned a challenge to the trial court's conclusion that the ex-husband was entitled to judgment on the pleadings because a judgment in the parties' marital dissolution proceeding precluded plaintiff from further litigating the domestic violence issues under the doctrine of res judicata and collateral estoppel, in plaintiff's action for damages against her ex-husband based on his alleged domestic violence against her.
In reversing, the court remanded the matter in holding that the trial court erred in granting the motion because a request for spousal support in a marital dissolution proceeding is not based on the same primary right as a tort action based on domestic violence, and therefore a party is not necessarily precluded from seeking damages for alleged acts of domestic violence and also asking a family law court to consider those same acts of domestic violence in awarding spousal support.
Related Links:
You Don't Have To Solve This on Your Own – Get a Lawyer's Help
Meeting with a lawyer can help you understand your options and how to best protect your rights. Visit our attorney directory to find a lawyer near you who can help.
Or contact an attorney near you:
Content For You