Decisions in Tort, Probate, anti-SLAPP, and Bond Forfeiture Matters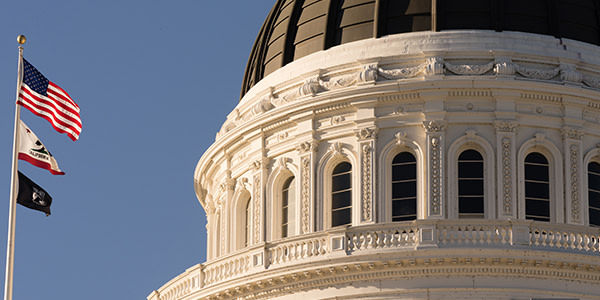 Homebuilders Ass'n of Tulare/Kings Counties, Inc. v. City of Lemoore, No. F057671, concerned a challenge to a city's development impact fees as being invalid under the Mitigation Fee Act. The court affirmed the trial court's judgment for the most part, but vacated in part where the fire protection impact fee for the east side of the city is invalid in that it is not reasonably related to the burden created by the development project.
Munn v. Briggs, No. D055668, concerned a plaintiff's petition in probate court against his sister and brother-in-law alleging tortious interference with his inheritance expectancy. In affirming the probate court's order sustaining without leave to amend defendants' demurrer, the court held that because the plaintiff had an adequate remedy in probate to assert his fraud/undue influence claim against defendants, under the present circumstances, a cause of action in tort of interference with an expected inheritance will not be recognized.
In G.R. v. Intelligator, No. G042006 the court faced a challenge to the trial court's grant of an attorney's special motion to strike plaintiff's complaint, arising from the attorney's representation of plaintiff's ex-wife in postmarital dissolution proceedings. In affirming the trial court's judgment, the court held that the attorney's filing a copy of plaintiff's credit report in support of a motion was protected petitioning activity and the plaintiff failed to meet his burden of demonstrating probability of success on his claims. Furthermore, the cour theld that plaintiff failed to show either that the trial court abused its discretion in awarding the attorney fees and costs or that it erred in denying his motion for reconsideration.
Formet v. Lloyd Termite Control Co., No. G042436, involved a plaintiff's suit against a licensed pest inspection company, alleging that she sustained injuries from falling from a balcony as the result of the defendant company's failure to discover and disclose a specified area of dry rot damage. In affirming the trial court's grant of summary judgment in favor of defendant, the court held that FSR Brokerage, Inc. v. Superior Court, 35 Cal.App.4th 69 limits the duty owed by pest inspectors to third parties and that defendant's inspection did not create a duty to plaintiff. Moreover, an analysis of the Rowland factors weighs in favor of a finding of no legal duty.
People v. Indiana Lumbermens Mut. Ins. Co., No. S175907, concerned a challenge to the court of appeals' reversal of trial court's denial of a motion to set aside a forfeiture and exonerate a bond. In reversing, the court held that a motion for relief from forfeiture of bail must be made within 180 days of forfeiture, unless the time is extended as the governing statute permits, even when an absconding defendant is arrested or surrendered in a county other than the jurisdiction where the case is pending.
Related Resources:
You Don't Have To Solve This on Your Own – Get a Lawyer's Help
Meeting with a lawyer can help you understand your options and how to best protect your rights. Visit our attorney directory to find a lawyer near you who can help.
Or contact an attorney near you:
Content For You