Denial of Attorney's Fees in Successful Suit to Reinstate Hospital Privileges Reversed, Plus Contract & Criminal Law Matters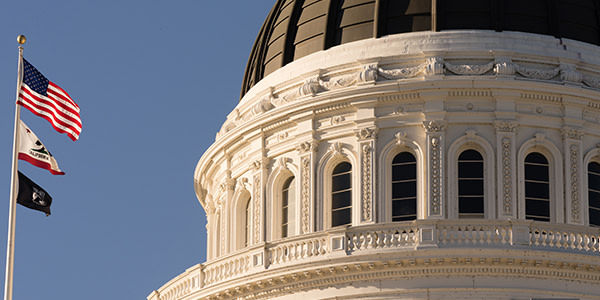 Sprinkles v. Associated Indem. Corp., B218417, concerned a challenge to the trial court's judgment sustaining an insurer's demurrer, in plaintiffs' bad faith action against Fireman's Fund Insurance Company, arising from an underlying suit against defendant and his employer for causing the death of plaintiffs' father in an automobile accident. In affirming, the court held that, under the complaint and matters judicially noticed, the defendant-employee was an insured, rendering the automobile exclusion in the GCL policy applicable, and Fireman's Fund had no duty to defend the employer.
Smith v. Selma Cmty. Hosp., F057802, concerned a challenge to the trial court's denial of plaintiff's motion for attorney fees, in plaintiff's successful suit against a hospital to have his hospital privileges reinstated. In reversing the judgment, the court remanded the matter where: 1) when the conditions contained in section 809.9 are shown, the prevailing party is entitled to attorney fees; 2) the statutory phrase "frivolous, unreasonable, without foundation, or in bad faith," set forth separate grounds for an award of attorney fees; 3) the terms "frivolous," "unreasonable" and "without foundation" are objective standards that might overlap; 4) the term "bad faith" is a subjective standard concerned with a defendant's motives for defending or litigating a lawsuit; and 5) because a defendant's subjective state of mind is usually proven by circumstantial evidence, a defendant's prelitigaton conduct and postlitigation conduct are relevant evidence from which inferences can be drawn regarding its motives in defending or litigating a lawsuit.
People v. Mendez, B217683, concerned a challenge to the Juvenile-defendants' convictions as adults for carjacking, assault with a firearm, and multiple counts of second-degree robbery, including criminal street gang and firearm enhancements on each count, and sentences. In affirming, the court held that substantial evidence supports the jury's true findings on the gang allegations, and that sufficient evidence supported personal use of a firearm. The court also held that the trial court did not err in imposing criminal conviction assessments, but must be corrected to state the correct amount. Lastly, the court remanded a defendant's sentence of 84 years to life as the sentence is the equivalent of life without possibility of parole and is cruel and unusual punishment.
Hinerfeld-Ward, Inc. v. Lipian, B211257, involved a general contractor's suit against homeowners for breach of oral contract, quantum meruit, wrongful withholding of progress payments, and related cause of action. In affirming the judgment of the trial court, the court held that the oral contract was enforceable and the contractor is entitled to attorney fees for the homeowners' delay in making progress payments.
Related Resources:
You Don't Have To Solve This on Your Own – Get a Lawyer's Help
Meeting with a lawyer can help you understand your options and how to best protect your rights. Visit our attorney directory to find a lawyer near you who can help.
Or contact an attorney near you: