Denial of Environmental Groups' Request for Attorney's Fees, Plus, Criminal, Contract, & Probate Matters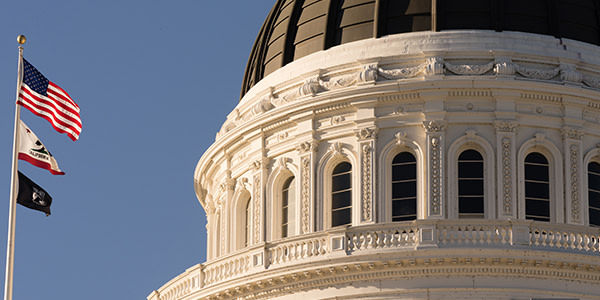 Vitug v. Alameda Point Storage Inc., A124999, involved a plaintiff's suit against a storage facility claiming, among other things, causes of action under the Unfair Business Practices Act and the Consumer Legal Remedies Act (CLRA) based on allegations that defendant violated the California Self-Service Facility Act (Act) by continuing to charge rent and late fees after terminating her right to use her storage unit in a notice of lien sale. In affirming the trial court's grant of defendant's motion for summary judgment and defendant's subsequent no-merit motion regarding the CLRA claim, the court held that the Act does not itself prohibit the charging of rent and late fees after termination of a renter's access to his or her unit. Also, the Act defers to the underlying renter agreement for determination of what charges are proper and may be included in the lien, an issue that has been forfeited by plaintiff.
Soifer v. Chicago Title Co., B217956, concerned a challenge to the trial court's order sustaining defendant's demurrer without leave to amend, in plaintiff's suit against a title company for negligence and negligent misrepresentations. In affirming, the court held that plaintiff cannot recover for errors in title company's statements regarding the condition of title to a property in the absence of a policy of title insurance or the purchase of an abstract of title.
People v. Cox, B207285, concerned a challenge to convictions of defendants for murder and jurors' findings that a principal personally discharged a firearm causing great bodily injury and death and that the murder was committed for the benefit of a criminal street gang. In affirming the convictions, the court held that no constitutional error occurred during the jury selection process since the trial court complied with its constitutional obligation to engage in a sincere and reasoned effort to evaluate the nondiscriminatory justifications provided by the deputy district attorney.
Estate of Manuel, B210701, involved an executor's suit against a will contestant, seeking an award of costs of proof in the amount of all of her legal fees incurred after the date of the denial of the requests for admission. In reversing and remanding the trial court's grant of the motion ordering defendant and her counsel to pay the executor the full amount of her legal fees, the court held that the text of Code of Civ. Proc. section 2033.420(a), is unambiguous that costs of proof may be imposed only against a party, not the party's counsel.
Ebbetts Pass Forest Watch v. California Dep't of Forestry & Fire Prot., F058062, concerned a challenge to the trial court's denial of plaintiffs' request for attorney's fees, following the California Supreme Court's finding in favor of the defendant, in environmental groups' suit seeking to overturn California Department of Forestry and Fire Protection's (CDF) approval of three timber harvest plans for logging in Tuolumne County, claiming that CDF had not followed the law in approving the plans. In affirming, the court held that the trial court did not abuse its discretion in denying attorney's fees as plaintiffs have failed to meet their burden to show they were successful within the meaning of section 1021.5 considering they did not receive a favorable judgment nor did they achieve their strategic objective of overturning the approval and halting timber operations until additional environmental assessments were performed.
Related Resources:
You Don't Have To Solve This on Your Own – Get a Lawyer's Help
Meeting with a lawyer can help you understand your options and how to best protect your rights. Visit our attorney directory to find a lawyer near you who can help.
Or contact an attorney near you: