Denial of Reimbursement For Relocation Expenses In Eminent Domain Upheld, Plus, Civil Procedure and Employment Law Matters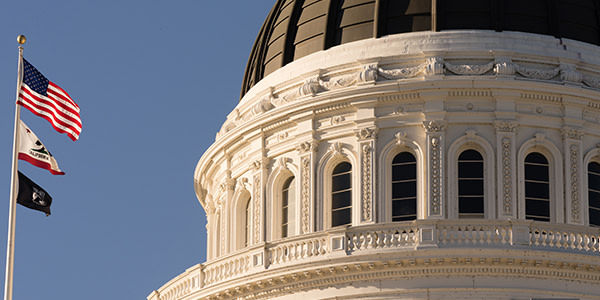 Trackman v. Kenney, C061165, concerned a challenge to a trial court's grant of defendant's motion to vacate a default judgment entered in favor of plaintiff, finding that the evidence showed no actual service on defendant. In reversing, the court held that, because defendant's motion was filed more than two years after entry of judgment, the trial court's review was limited to the face of the record, and therefore, the trial court erred by considering the evidence attached to defendant's motion. Further, although the use of a fictitious name may at times be risky, leading to a successful evidentiary challenge to service, it does not make proof of service void on its face.
Mariscal v. Los Angeles City Employee Relations Bd., B218133, concerned a plaintiff's petition for a writ of mandate, challenging an administrative decision rendered by defendant Employee Relations Board (ERB) recognizing Service Employees International Union Local 721 as the exclusive bargaining representative for certain city employees. In affirming the trial court's denial of the petition, the court held that the trial court did not apply the Corporations Code. Also, a separate vote by the affected local bargaining units was not required. Lastly, the court held that the plaintiff was not denied a fair administrative hearing.
Los Angeles Unified Sch. Dist. v. Casasola, B215465, involved plaintiffs' request for reimbursement from a school district for relocation expenses, arising from the school district's acquisition of plaintiffs' property by eminent domain. In affirming the judgment of the trial court, the court held that the trial court did not err in rejecting the plaintiffs' claim for expenses incurred to mitigate loss of goodwill of their business. The court also held that the trial court did not err in enforcing the stipulated $5,000 per day penalty.
Henderson v. Pac. Gas & Elec. Co., F058002, concerned a challenge to the trial court's denial of plaintiff's motion to vacate the order on the motion for summary judgment and resulting judgment under section 473(b)In plaintiff's suit against her former employer, PG&E, claiming employment discrimination in violation of the California Fair Employment and Housing Act (FEHA) and breach of contract. In affirming, the court held that the trial court did not abuse its discretion in denying plaintiff's request for discretionary relief under section 473(b) from entry of summary judgment in favor of PG&E as plaintiff's counsel's mistakes were inexcusable mistakes. The court also held that plaintiff is not entitled to mandatory relief under section 473(b) because such relief is not available for summary judgments.
Related Resources:
You Don't Have To Solve This on Your Own – Get a Lawyer's Help
Meeting with a lawyer can help you understand your options and how to best protect your rights. Visit our attorney directory to find a lawyer near you who can help.
Or contact an attorney near you:
Content For You