Disgraced Journalist Glass Won't be Admitted to the California Bar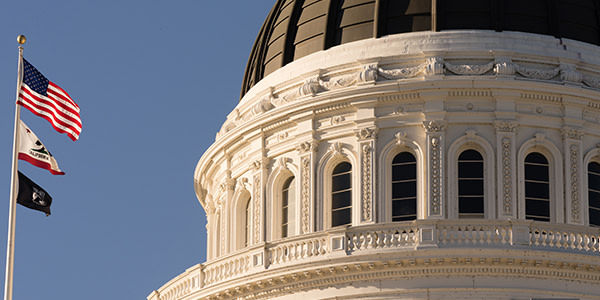 In a narrative nearly as compelling as those penned by Stephen Glass himself, the California Supreme Court just eviscerated the author of largely fictionalized magazine articles that were initially presented as fact-based journalism. He now seeks bar admission.
Will the journalist-turned law graduate ever gain admission to the bar? And has he really changed?
Still 'Shattered Glass'
You may have seen the movie (a partially-fictionalized retelling of his sins) or read the compelling Vanity Fair article. You may have read his self-serving sins-to-salvation novel, which has mostly negative reviews on Amazon.
If not, the first few pages of the court's opinion are quite the lurid retelling of his scandalous past. In fact, there's even more detail about his fabrications, now that he finally came fully clean during his pursuit of licensure in California. (Maybe.)
In the late 1990s, Glass wrote for the New Republic and freelanced for other notable publications. He was the master of the scandal piece, and the envy of his cohorts. After two years of increasingly-fantastical stories, a post about a hacker extorting a software company was revealed to be a hoax and his career collapsed.
At this point, he did not come clean. He claims that he was too emotionally distraught to be forthcoming and instructed his lawyer to cooperate with the editors of multiple magazines who were doing their best to uncover his falsifications for retractions. (The court notes, multiple times, that despite his emotional turmoil, and being fired, within days, he rescheduled a law school final and did reasonably well on it.)
Therapy and Rehabilitation
The opinion then turns to the mass of evidence in Glass's favor, including pro bono work as a law clerk, a "public apology" on 60 Minutes, and character witnesses galore, including multiple law professors, judges, and even the former owner and editor-in-chief of the New Republic.
He's had twelve years of therapy. His shrinks state that he was compensating for a rough childhood and a need for attention, and that there is no way he could return to his past dishonestly. His lineup of character witnesses agree unanimously that he is a changed man.
The court doesn't note this, but Charles Lane, the source who is quoted at length when discussing his misdeeds, was the editor who fired him, and was himself fired in the aftermath of the scandal.
He may have his own reasons for lasting bitterness.
Not There Yet
After an initial rejection of his application for determination of moral character by the Committee of Bar Examiners, on appeal, the State Bar Court and the Review Department both felt that Glass had demonstrated rehabilitation and good moral character.
The Supreme Court noted that the lower tribunals had erred in drawing inferences in favor of Glass, quoting their prior holding in In Re: Gossage:
"Where serious or criminal misconduct is involved, positive inferences about the applicant's moral character are more difficult to draw, and negative character inferences are stronger and more reasonable."
The Court disagreed that he had met the high burden of proving rehabilitation from a years-long pattern of dishonesty. The opinion quoted Justice Frankfurter's poetic description of what exactly moral character entails:
"It is a fair characterization of the lawyer's responsibility in our society that he [or she] stands "as a shield" ... in defense of right and to ward off wrong. From a profession charged with such responsibilities there must be exacted those qualities of truth-speaking, of a high sense of honor, of granite discretion, of the strictest observance of fiduciary responsibility, that have, throughout the centuries, been compendiously described as 'moral character.'"
How did he fail to meet that burden? The most-emphasized failure came from his prior application, since withdrawn, for admission to the New York Bar. The application failed to disclose the entirety of his falsifications. Until he applied to the California Bar, he maintained that certain suspicious stories were true, such as one particularly hurtful tale that questioned the work ethic of the modern African-American man.
It's been more than a decade since his termination. There have been articles, books, and movies written about his misdeeds and now, when he's seeking bar admission, he finally is being fully forthcoming.
The court noted that all of his redeeming conduct reeks of self-servitude, especially the televised apology (timed near the release of his novel, which hysterically, is a partially-fictionalized account of his own tale).
In short: they aren't convinced.
Will they ever be? He's had over a decade of therapy, does extensive pro bono work, and finally seems to have disclosed everything. Will it forever be too little, too late?
Related Resources:
You Don't Have To Solve This on Your Own – Get a Lawyer's Help
Meeting with a lawyer can help you understand your options and how to best protect your rights. Visit our attorney directory to find a lawyer near you who can help.
Or contact an attorney near you: