District Court Dismisses Apple Employee 'Bag Search' Suit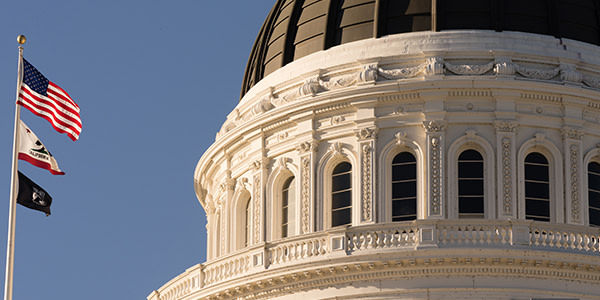 The U.S. District Court of the Northern District of California just dismissed the 2013 class action lawsuit brought by a group of employees who claimed the tech giant owed them money for time spent waiting to have their bags searched for stolen contraband.
The court held that Apple actually "took a milder" approach to the problem of employee shrinkage by allowing employees to bring bags and personal devices (PD) to work rather than banning them outright. As a result, the employees will not be compensated for the bag search time.
However, the ruling's language leaves open gaping holes that lawyers love to see. Will an appeal be coming soon?
Apple's Internal Policy
The original lawsuit was brought by five employees on behalf of themselves and more than 12,000 other workers in more than 50 locations across the nation. The plaintiff class was comprised of hourly wage-earning employees who worked at Apple stores from the middle of 2009 to late 2015.
The plaintiffs alleged that Apple's internal anti-theft policy that includes bag and device searches should have been counted as time or overtime; and that the five to 10 minutes that employees must spend to undergo the search could amount to approximately $1,500 of yearly wages for each affected employee.
"Insulting and Demeaning"
The 2013 complaint also included a copy of the famous email that was sent anonymously to Apple's Tim Cook, deriding the searches as "insulting and demeaning to Apple employees." The anonymous writer wrote that the internal policy implied that Apple retail employees were not to be trusted, and treated them like "criminals."
The Reasoning
In dismissing the lawsuit, Judge William Alsup observed that employees have always had the option to leave their belongings at home and that the searching of bags is not part of the responsibilities included in retail-employee's job description -- thus implying that waits during searches are ineligible for compensation. "Neither the searches nor waiting for them to be completed had any relationship to [the employee's] job responsibilities. They cannot be compensated for that passive activity."
Question Still Remain
The district court's ruling may have created more questions than it answered. Judge Alsup's wording just aches to be countered with, "But, what if?": Does that mean that any activity that is not listed in an employee's job description that requires the employee to wait for any amount of time does not qualify as "work"? How much time must pass before the "suffered or permitted prong" is met? Lawyers may be tearing at this one all the way to appeal.
Related Resources:
You Don't Have To Solve This on Your Own – Get a Lawyer's Help
Meeting with a lawyer can help you understand your options and how to best protect your rights. Visit our attorney directory to find a lawyer near you who can help.
Or contact an attorney near you: