District Court: ZIP Code Unnecessary for Proper Notice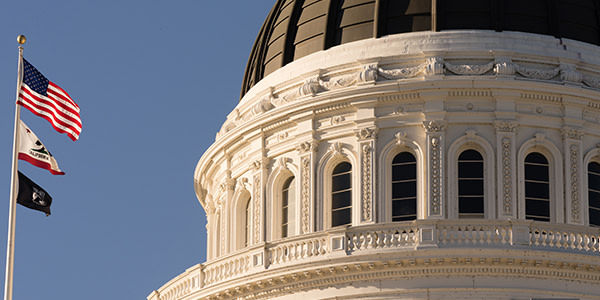 A California mother lost her appeal this week asking the Second Appellate District to reunify her with two of her eleven children, T.W. and S.W. Instead of asserting that the children would benefit from reunification, or that her parental rights were improperly terminated, the mother challenged the validity of a 2009 disposition order denying the reunification because the clerk had failed to include her ZIP code when mailing the written notice of her writ petition rights in the case.
The mother had a long history of domestic instability and drug abuse, and both parents had a history of arrests and convictions for various crimes. T.W. and S.W. were detained in September 2009 after an incident of spousal abuse by their father. Two and a half months after the children were detained from the father, they were removed from their mother's care because of general neglect due to substance abuse; the mother tested positive for cocaine, opiates and benzodiazepines and admitted having used "a little coke and meth."
Six of the mother's older children had been in the dependency system in the past; two of them had been adopted, and the other four were placed with their father or grandparents.
The court ruled against the mother on Tuesday, finding she had waived her right to challenge the jurisdictional findings in the case. Jurisdictional findings must be raised in an appeal to the dispositional order, and the mother failed to appeal the dispositional order denying reunification services. The mother, however, challenged the ruling under the exception to this rule, asserting that the juvenile court had not advised her of the writ petition requirements.
The mother did not attend the hearing for the dispositional order. The clerk mailed the writ petition requirements to her, but the certificate of mailing shows the clerk did not include the ZIP code for the mother's address. The mother argued that the clerk's failure to include a ZIP code excused her from filing a petition for extraordinary writ and entitled her to challenge the merits of the findings and orders on which the referral order was predicated.
The court ruled against the mother because there was nothing in the record to indicate that the mother did not receive the mailing. The mother did not claim that she did not receive the writ advisement, and her argument that the writ mailing was incomplete because it lacked a ZIP code indicated that she did, in fact, receive the mailing.
The opinion demonstrates that the court gives greater weight to whether a party receives notice than whether the mailing is perfectly executed.
Related Resources:
You Don't Have To Solve This on Your Own – Get a Lawyer's Help
Meeting with a lawyer can help you understand your options and how to best protect your rights. Visit our attorney directory to find a lawyer near you who can help.
Or contact an attorney near you: