Districts Must Adhere to State Formula for Charter Schools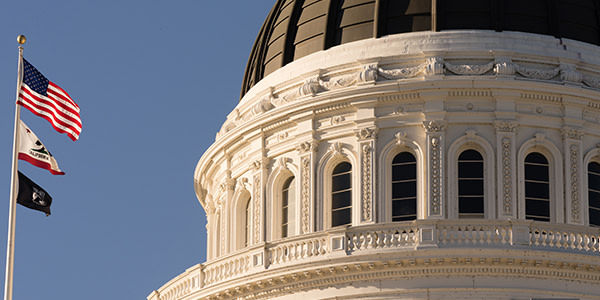 Charter schools are a burgeoning business. According to the National Center for Education Statistics, public charter schools comprised 5.8% of all public schools in 2011-12, and 2.1 million students were enrolled in them.
In 2000, California voters passed Proposition 39, which requires public schools to share some proportion of their facilities to charter schools so that charter students have access to a "reasonably equivalent" education. How the share is calculated is the subject of a California Supreme Court opinion from earlier this month, finding that the Los Angeles Unified School District's formula didn't make the cut.
Bring Back the Classic Formula
The unanimous opinion was authored by Justice Goodwin Liu -- no stranger to education policy himself, as he helped launch the AmeriCorps program when he worked for the Department of Education.
A state board of education regulation requires school districts to "count the number of classrooms in certain 'comparison group schools' and to divide the average daily attendance (ADA) of students at those schools by the number of classrooms. The resulting ADA/classroom ratio dictates how many classrooms the district must provide to a charter school that requests facilities."
Makes sense. But LAUSD thought it had a better formula: It used something called "norming ratios" to establish uniform student-to-teacher ratios at each grade level. Instead of counting classrooms in comparative schools, it used these fixed ratios to figure out how much classroom space to share with charter schools.
The charter schools, however, said this formula resulted in fewer facilities for them than they would have received under the state-authorized formula. LAUSD countered that its methodology, though different from the state board of education's, still complied with the Prop. 39 statute.
No, Just the Classrooms We're Using, Thanks
Here's the problem, said Liu: District-wide norming ratios ignore the statute's requirement that facilities be allocated based on similar facilities, not all facilities, and in fact, the state department of education already rejected a district-wide approach to allocating charter school facilities. "The District's norming ratios may be more administratively efficient and may reflect a desirable goal of making student/teacher ratios uniform throughout the District," the court said. "But the District may not unilaterally impose on charter schools a method of determining ADA/classroom ratios that is at odds with the governing regulation."
Even while the court agreed with the charter schools on how to calculate the number of facilities, the court agreed with LAUSD on which facilities need to be taken into account. The charters wanted all classrooms taken into account, even though some were designed for preschool or adult education (and some hadn't been built yet). This runs afoul of the statutes requirement that facilities be "reasonably equivalent" for charter school students -- a requirement that can't be met if K-12 students aren't using the classrooms in question.
Related Resources:
You Don't Have To Solve This on Your Own – Get a Lawyer's Help
Meeting with a lawyer can help you understand your options and how to best protect your rights. Visit our attorney directory to find a lawyer near you who can help.
Or contact an attorney near you: