Divorce Doesn't End I-864 Support Obligation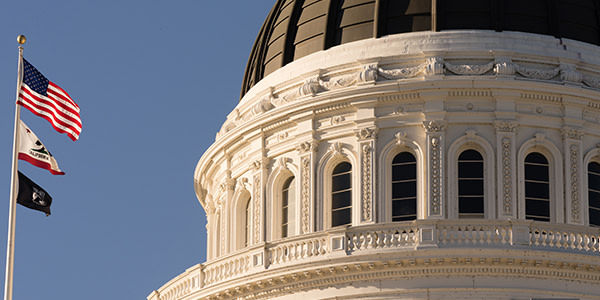 California's Court of Appeal for the First District issued a ruling reversing a family court judgment terminating support to an immigrant spouse. Specifically, the court was forced to decide whether the I-864 affidavit of a spouse to their immigrating spouse creates an agreement that can impact a subsequent spousal support order.
The Court of Appeals found that the I-864 affidavit promising support was enforceable in a proceeding over spousal support, and created a separate obligation apart from spousal support. Additionally, the court found that the beneficiary of the I-864 promise to support is not under any legal obligation to mitigate their damages. The court explained that this reflects the concept that an immigrant's sponsor should shoulder the burden of the immigrant, not society. The case is IN RE: the Marriage of ASHLYNE and VIKASH KUMAR.
What's This Case About?
This case involved a dispute over spousal support between a couple in the midst of a divorce. The husband, who is a U.S. citizen, sponsored his wife in order to help her immigrate. However, after a few months of marriage, the relationship broke down. Complicating matters, the couple had begun the immigration paperwork, and the husband had signed an affidavit of support as part of the I-864 form. This I-864 affidavit of support contractually obligates a sponsor to support an immigrant for 10 years at a level that is at least 125 percent of the federal poverty level.
After their marriage broke down, the former wife requested spousal support, and the former couple agreed to a monthly amount of under $700. The affidavit required that the wife receive approximately $1,100 per month in support. After some time, the husband sought to terminate support upon the grounds that his former wife was not trying to obtain work or mitigate her damages.
The lower court agreed that support should be terminated, and also found that the affidavit of support was not enforceable. The appellate court reversed both these decision, and remanded the matter for further proceedings finding the affidavit of support to be enforceable, and that former wife was under no obligation to mitigate her damages.
Related Resources:
You Don't Have To Solve This on Your Own – Get a Lawyer's Help
Meeting with a lawyer can help you understand your options and how to best protect your rights. Visit our attorney directory to find a lawyer near you who can help.
Or contact an attorney near you: