Duty to Defend Dispute Between Insurers, Plus Criminal & Juvenile Cases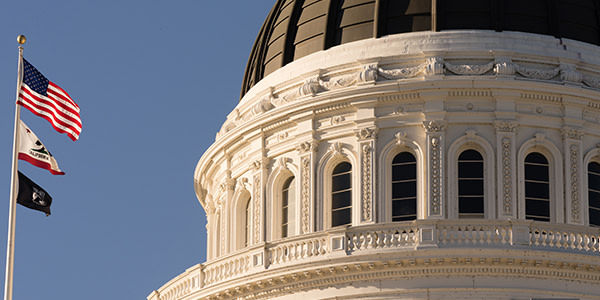 People v. Rodriguez, C060227, involved a prosecution of defendant for attempted second degree robbery and active participation in a criminal street gang under section 186.22(a). The court reversed defendant's conviction for active participation in a street criminal gang, since the defendant was the sole perpetrator of an attempted robbery that did not involve felonious conduct by other persons, let alone members of the gang of which he was a member.
In re T.G., E049801, concerned a challenge to the juvenile court's findings at a six-month review hearing that reasonable reunification services were provided to the petitioner as to his daughter and his son. In affirming the judgment, the court held that the record includes sufficient evidence showing the social worker did all that was required under the circumstances.
Colony Ins. Co. v. Crusader Ins. Co., B215274, concerned a challenge to the trial court's judgment in favor of the defendant, in plaintiff-insurer's suit for declaratory relief and equitable contribution against defendant-insurer for improperly refusing to defend an underlying tenant lawsuit. In affirming, the court held that plaintiff's argument, that defendant waived the right to challenge misrepresentations made by its insured and was estopped from denying a defense in the tenant lawsuit based on the insured's misrepresentations, is forfeited as plaintiff failed to raise it until after trial in its objections to the trial court's statement of decision. Further, plaintiff's argument fails on the merits as defendant's internal guidelines, standing alone, created no enforceable rights on plaintiff's part. Lastly, the court held that plaintiff failed to show that defendant engaged in improper post-claims underwriting.
Anthony v. Superior Court, B223625, concerned a defendant's petition for writ of mandate seeking an order directing the trial court to dismiss a pending charge of premeditated attempted murder, claiming that the charge must be dismissed because it was filed after the six-year statute of limitations period set forth in section 800. In denying the petition, the court held that defendant's prosecution for premeditated attempted murder did not violate the statute of limitations because it was permissibly brought "at any time" under section 799.
Related Resources:
You Don't Have To Solve This on Your Own – Get a Lawyer's Help
Meeting with a lawyer can help you understand your options and how to best protect your rights. Visit our attorney directory to find a lawyer near you who can help.
Or contact an attorney near you: