Employees' Professional Negligence Suit Against Accounting Firm, Plus, Class Action Suit Against Lender & Criminal Law Matter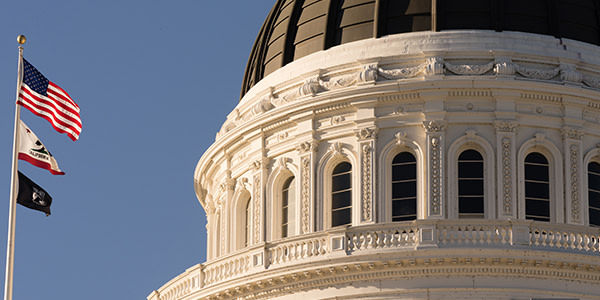 Giacometti v. Aulla, LLC, B217615, involved employees' suit for professional negligence against an accounting firm, claiming that the firm negligently or fraudulently over-reported income on their W-2 forms by including tip money taken by the restaurant managers as income to the employees.
In affirming the trial court's order sustaining the demurrer to the employees' second amended complaint against the firm for professional negligence without leave to amend, the court held that there are no allegations in the charging complaint that the accountants knew that the restaurant's representation of employees' income was wrong at the time they prepared these documents, and there are no allegations that the accountants were hired to calculate, or in fact did calculate, employees' income for purposes of year-end reporting. Thus, the court held that the accountants did not owe the employees a duty of care under the negligence theory alleged in the second amended complaint.
People v. Nazeri, G041897, concerned a challenge to a conviction of defendant for first degree murder of his wife and mother-in-law. In affirming, the court held that there was sufficient evidence to sustain defendant's convictions as defendant, believing that his wife was unfaithful, perceiving himself to have been mocked by his mother-in-law, and afraid that both wife and mother-in-law were plotting to kill him, took an ornamental knife, normally kept in the upstairs bedroom, went down the stairs with it, specifically intending to kill both women.
Fireside Bank Cases, H033044, concerned a challenge to the trial court's entry of dismissals with prejudice against all class members against whom a lender had previously secured judgments in separate collection actions, in coordinated class actions challenging the lender's collection practices. In affirming, the court rejected the plaintiffs' contention that the trial court was empowered by the UCL to grant class-wide relief to judgment debtors without a factual showing of grounds to avoid the judgments against them. Further, since no other basis for relief on their behalf was ever suggested, the court did not err by concluding that the UCL afforded no basis for the class-wide affirmative relief sought in this class action. Lastly, the appeal is dismissed as moot insofar as it is taken from orders denying leave to intervene and refusing to certify a subclass consisting of judgment debtors.
Related Resources:
You Don't Have To Solve This on Your Own – Get a Lawyer's Help
Meeting with a lawyer can help you understand your options and how to best protect your rights. Visit our attorney directory to find a lawyer near you who can help.
Or contact an attorney near you: