Ex-State Bar Exec Sues, Claiming Whistleblower Retaliation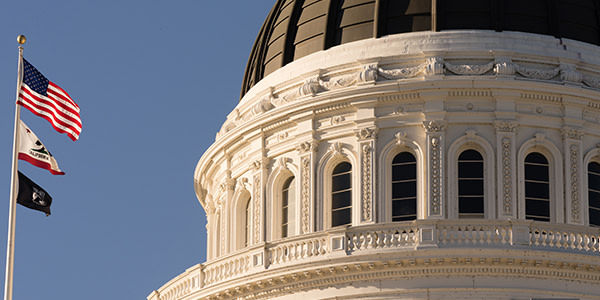 November might not be the best month for the State Bar of California. If bar exam results go the same as every other state, we'll find out later this month that the July administration had the fewest passers in at least 10 years.
The good news for Joseph Dunn is that won't be his problem anymore. Dunn was abruptly fired from his job as executive director of the State Bar on November 7. Last week, we found out why, and the allegations are juicy and salacious.
Whistleblower Retaliation
According to The Wall Street Journal, Dunn claims he was fired after he accused the State Bar's Chief Trial Counsel Jayne Kim of manipulating and falsely reporting backlogged cases.
Kim is in charge of prosecuting attorneys for misconduct, and the law requires her to submit public reports detailing the number of misconduct complaints she's handled over the course of the year. Except that, according to Dunn, on several occasions Kim omitted from the reports 269 backlogged cases in an attempt to "benefit Ms. Kim in her upcoming evaluation and to fraudulently inflate the productivity of her office."
What did Kim do when confronted with these allegations? She lodged a complaint against Dunn, resulting in an internal evaluation conducted by the State Bar's Board of Trustees (BOT). This brings us to our second allegation of impropriety.
Dunn claimed that the internal investigation, which cost $300,000, was conducted by a private law firm whose lead billing partner had "close personal ties" to BOT member Miriam Krinsky. These ties were never disclosed. Normally, the State Bar's Office of General Counsel would choose the private firm to be hired. In this case, said Dunn, State Bar President Craig Holden unilaterally determined that the OGC was "conflicted out" and hired the private firm, which billed $800 an hour for the project.
Finally, Dunn accused Kim of not enforcing AB 1159, a bill passed and signed last October with the intention of stamping out "notario publico" fraud. (Notaries in California -- often in Latino communities -- were holding themselves out as a "notario publico" and helping file immigration paperwork. It's a false cognate, though: In Latin American countries, a notario publico is a court officer, and the legislature passed the law to prevent notaries from misleading clients into believing they were immigration attorneys.)
Systematic? Maybe.
All of this was disclosed in a complaint Dunn filed on Thursday seeking damages for whistleblower retaliation. He's seeking damages as well as reinstatement as the Executive Director of the State Bar. Dunn's firing was apparently made public the same day, as Holden had asked him not to talk to the press about it if he wanted a severance agreement. Dunn says he's not the only person who's been targeted; other unnamed whistleblowers were also "targeted with various degrees of retaliation and discipline."
Dunn is represented by Mark Geragos, a celebrity lawyer who's represented Michael Jackson, Gary Condit (remember him?), and Scott Peterson, among others.
Related Resources:
You Don't Have To Solve This on Your Own – Get a Lawyer's Help
Meeting with a lawyer can help you understand your options and how to best protect your rights. Visit our attorney directory to find a lawyer near you who can help.
Or contact an attorney near you: