Exploding Bottle of Bubbly No Match for Collateral Estoppel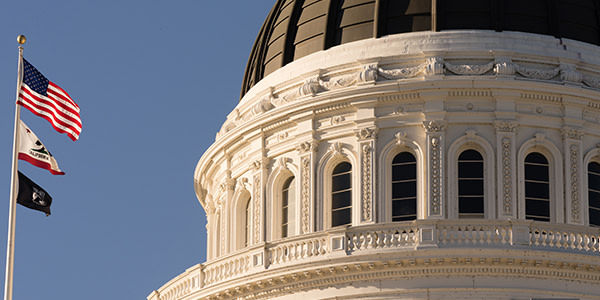 Jerry Bailey suffered an eye injury when a bottle of Cook's Champagne exploded as he was erecting a sales display in a Safeway grocery store. Bailey sued the manufacturer of the champagne bottle, Saint-Gobain Containers, Inc. for strict liability design defect under the consumer expectation theory; Bailey also sued Safeway under that same theory and for negligence.
Bailey settled with Saint-Gobain and others for $1 million plus an assignment of Saint-Gobain's equitable indemnity rights against Safeway. After the settlement was confirmed, the case went to trial only against Safeway. The jury found that Safeway was not negligent, but that it was liable under the separate strict liability design defect cause of action.
Bailey then filed a separate complaint for equitable indemnity against Safeway as Saint-Gobain's assignee. With respect to liability, Bailey alleged that because Safeway litigated Saint-Gobain's liability under the consumer expectation theory, and was found to be 100 percent at fault, Safeway was collaterally estopped from denying legal responsibility and from re-litigating its degree of fault.
The trial court sustained Safeway's demurrer without leave to amend, and Bailey appealed the judgment of dismissal.
The trial court concluded that, as an assignee of Saint-Gobain, Bailey is precluded under the doctrine of collateral estoppel from relitigating Safeway's negligence, and he is bound by the jury's determination on this issue. Based on that conclusion, the court held that the manufacturer of a product found to be defectively designed couldn't seek equitable indemnity against a retailer whose fault is based only on that same product liability theory.
A California appellate court affirmed the trial court's decision this week, finding that, in fairness, collateral estoppel should apply to preclude Bailey's indemnity action.
Related Resources:
You Don't Have To Solve This on Your Own – Get a Lawyer's Help
Meeting with a lawyer can help you understand your options and how to best protect your rights. Visit our attorney directory to find a lawyer near you who can help.
Or contact an attorney near you: