Fail to Appear and Forfeit Your Bail, Court Rules. Imagine That!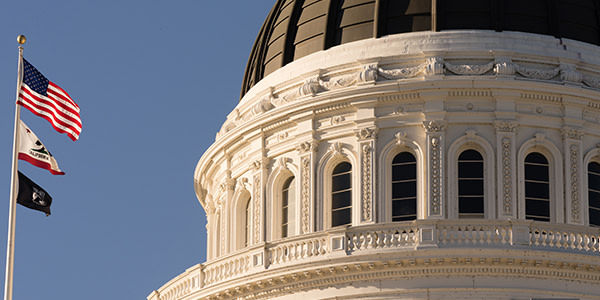 In what is quite possibly the year's most seemingly obvious procedural issue, the California Supreme Court opined that a felony defendant's failure to execute a written waiver of his required presence constitutes a justified forfeit of bail under Penal Code sec. 1305(a).
The moral of the story? Show up to court.
Penal Code sec. 1305(a)
Under California's Penal Code sec. 1305(a), bail shall be deemed forfeited if, without sufficient excuse, the defendant fails to appear for this arraignment, trial or judgment, or any other appearance for which his presence is legally required. As we know, bail is a system by which the defendant puts up (or gets some other individual to put up) money so that he does not have to spend time in jail. A note to would-be-sureties: be careful of bailing your fleet-footed buddy (see below).
977(b)(1)'s "All Other Proceedings" Language
The statutory language of section 977 goes further and includes arraignment, plea, preliminary hearing, trial, sentensing. According to the California Supreme Court, the relative breadth of the statute reflects the legislature's goal of essentially ensuring that the defendant be present at all stages of proceedings against him such that his own due process interests are preserved. So, the further inclusion of "all other proceedings" in the law merely acts as a gap filler towards a larger purpose.
In-Out, That's All Folks
In the case at bar, California's Highest Court found that a drunk driving defendant's failure to appear at his pretrial hearing fell squarely into the circumstances envisioned by sec. 1305; and that his further failure to obtain leave from the court for his non-appearance all but sealed his loss of bail funds.
What's more, it also found that sec. 977 was purged of any danger of being unfairly used to confiscate one's bail because that law would only be triggered if the defendant failed to show up in court "without sufficient excuse." And here, the defendant actually knew of the court date he missed, so no matter what he said, this was clearly a "lawfully required" court appearance.
Related Resources:
You Don't Have To Solve This on Your Own – Get a Lawyer's Help
Meeting with a lawyer can help you understand your options and how to best protect your rights. Visit our attorney directory to find a lawyer near you who can help.
Or contact an attorney near you:
Content For You