Family Feud Leads to Clarification of Juvenile Incompetence Standard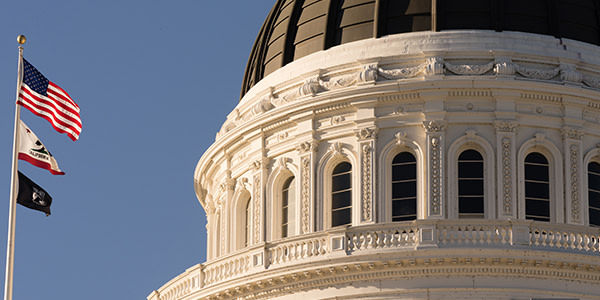 R.V. doesn't seem to be all there. He tossed a television onto the floor, pulled a knife on his mother and stepfather, and stabbed his bed three times, all because he didn't want to go to school. His parents told police that the child has mental problems, was getting worse, and had not taken his prescribed medication for the preceding four weeks.
An expert hired to evaluate his competency was unable to complete tests due to R.V.'s refusal to participate, but opined that he lacked competency anyway due to his demeanor and subjective observations. More specifically, Dr. Kojian observed signs of impairment, limited thinking, slow speech, and an altered thought process. He testified that it "seemed like he might have been responding to internal stimuli, meaning voices," though R.V. denied it.
The court found him competent to stand trial anyway, stating that R.V. had not proven that he was incompetent. The judge declared him to be a ward of the court, and set him up with supervised probation. R.V. appeals.
The burden of proof for incompetency in a juvenile court is not defined by statute, nor has it ever been addressed explicitly by an appeals court. The law for adults, on the other hand, is quite clear: there is a presumption of competency that must be overcome by the defendant.
The justification for such a rule is simple: a defendant and his counsel have better access to information regarding the defendant's competency.
R.V.'s counsel argued that "it is better to err on the side of incompetency and maximize treatment potential for juveniles exhibiting impairment in mental functioning and place the burden on the prosecution to prove competency."
The court, however, disagreed. Though it is true that the juvenile system focuses on treatment, while the adult system is more concerned with punishment, the court feels that a convicted juvenile offender actually stands a better chance at treatment than one who is held to be incompetent. This is because the "ward of the court" designation allows the court to provide a plethora of resources for treatment.
The court then explicitly states, for the first time, that allocating the burden of proof to the minor defendant is proper, not only because the juvenile system has more resources for convicts, but because the access-to-information justification for adults applies equally to juveniles.
This begs the question: did R.V. meet that burden of proof? A court is free to disregard the opinion of an expert, and in this case, that's exactly what the court did. This was, in large part, due to the other evidence on the record, the school's opinion that R.V.'s impairment was due to drug use, and R.V.'s own statements, which indicated an understanding of the nature of the proceedings.
Add the fact that he refused to take the psychological tests, and he fails to meet the preponderance of the evidence level of proof, even with an expert's opinion of incompetence.
Related Resources:
You Don't Have To Solve This on Your Own – Get a Lawyer's Help
Meeting with a lawyer can help you understand your options and how to best protect your rights. Visit our attorney directory to find a lawyer near you who can help.
Or contact an attorney near you: