Filing a Materialman's Lien? Don't Forget the 20-Day Notice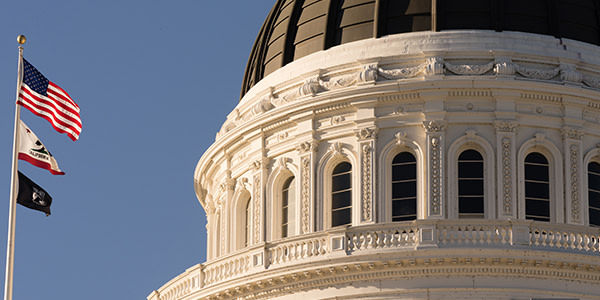 We're going to take a page from Fight Club today.
The first rule of a materialman's lien is that you must serve a preliminary, 20-day notice to foreclose on the lien.
The second rule of a materialman's lien — you guessed it — is that you must serve a preliminary, 20-day notice to foreclosure on the lien.
We don't like to get repetitive unless there's a good reason, so you already know that some unfortunate materialman failed to serve the notice and got the short end of the collections stick. Let's jump right in to what went wrong in this appellate case.
Plaintiff-appellant Shady Tree Farms, LLC (Shady Tree), delivered trees for the landscaping of a development known as Granite Park. Except for a $25,000 deposit, Shady Tree was not paid, so the company recorded a materialman's lien against the developers.
Shady Tree wasn't the only company stiffed in the Granite Park development process. Omni Financial, which provided an $18 million construction loan for the development, also took the developers to court for defaulting on a loan.
Omni recorded a notice of default against one of the developers asserting that the developer owed Omni over $21 million. Omni foreclosed on Granite Park, and currently owns the property under a trustee's deed.
Omni filed a motion to remove Shady Tree's materialman's lien and expunge the lis pendens. Omni claimed that Shady Tree could not demonstrate the probable validity of its lien because Shady Tree had not served a preliminary 20-day notice. The trial court agreed.
A mechanic's and materialman's lien is a claim against the real property upon which the claimant has bestowed labor or furnished materials. It is mandated by the California Constitution, and perfected by filing a claim of lien within certain time limitations and by meeting other statutory requirements. One such statutory requirement is the service of a preliminary 20-day notice.
On appeal, Shady Tree argued that it was not required to give a preliminary 20-day notice to Omni before filing its materialman's lien because it was under direct contract with the owner, and therefore the trial court erred in removing its lien and granting judgment on the pleadings based on Shady Tree's failure to serve such notice.
While the appellate court noted that Shady Tree was not required to give Omni a preliminary 20-day notice under Cal. Civ. Code §3097(a) due to the direct contract, Shady Tree still fell within the category of persons required to give a preliminary notice to the construction lender under §3097(b).
Lesson learned: File the preliminary, 20-day notice, or you could be left with a defunct materialman's lien.
Related Resources:
You Don't Have To Solve This on Your Own – Get a Lawyer's Help
Meeting with a lawyer can help you understand your options and how to best protect your rights. Visit our attorney directory to find a lawyer near you who can help.
Or contact an attorney near you: