Front Yard Variance Challenge Denied: 5 Lessons for Neighbors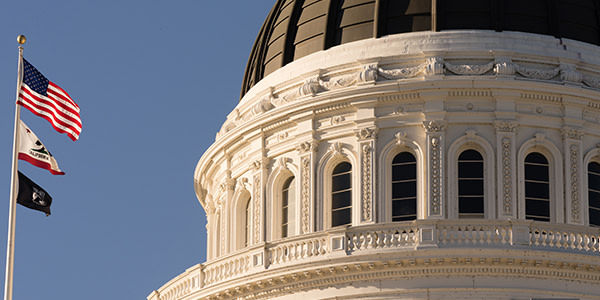 California is somewhat famous for its protracted battles over property variances and compliance with zoning restrictions.
In Eskeland v. City of Del Mar, neighbors of a man who wanted to remodel his home fought tooth and nail to keep him from doing so, claiming he was in violation of the city's many municipal codes. In the end, the Court of Appeal denied the neighbor's challenges to his plans.
Here are five lessons all neighbors can learn from the Eskelands:
1. Property Owners Can Keep Non-Conforming Structures
This issue arose from a property owner, Jon Scurlock, who had purchased a home with a pre-existing non-conforming structure. Namely, the front law was shorter than 20 feet, in violation of the city's zoning ordinances for that area.
However, the city's laws and the court agreed that Scurlock was well within his rights to keep the house's footprint as-is, even if he were to remodel the entire house. Plus, Scurlock had a valid variance from the city.
2. City Council Approval Is a Gold Standard
It's one thing when your neighbor approves a structure that violates zoning ordinances. It's another when he or she takes the time to apply for a variance from the city council or respective administrative bodies to get his or her construction plans approved.
As the California Supreme Court has affirmed, administrative decisions are granted a strong presumption of correctness, so appealing its decision to a superior or appellate court is an uphill battle.
3. Burden Is on the Neighbor
When an administrative board like the city council blesses a non-conforming structure like Scurlock's with a variance, the offended neighbor then bears the burden of showing abuse of discretion on the administrative body's part.
This means dragging in your own experts, architects, contractors, etc. to prove that the structure is somehow objectively unworthy of being granted a variance -- and honestly, who really cares that much about someone else's property?
4. Reasonable Alternatives Rulings Not Enough
With an abuse of discretion standard, it isn't enough to prove that the administrative board could have ruled another way which was just as reasonable or more reasonable. You must prove that the board's finding was unreasonable given the circumstances, which is often a tall order.
5. Circumstances Can Always Conquer Zoning
In Scurlock's case, the steep elevation on one side of his property made it unfeasible to remodel in a way that met the zoning requirements for front yards. The Eskelands argued that it was possible if the entire area was re-leveled. But the Court of Appeal noted that just because it is possible, doesn't mean that Scurlock should be required to make it happen.
This is perhaps the most important takeaway: variances are granted based on a balancing test of feasibility and hardships. With Scurlock's plans, the city council determined that it would be an unreasonable hardship to force him to change the topography of his property in order to remodel on the property's existing footprint.
Bottom Line
In these sorts of neighborhood zoning cases, beware of appealing administrative decisions unless there is a grievous misapplication of the facts.
Related Resources:
You Don't Have To Solve This on Your Own – Get a Lawyer's Help
Meeting with a lawyer can help you understand your options and how to best protect your rights. Visit our attorney directory to find a lawyer near you who can help.
Or contact an attorney near you:
Content For You