Mimi Lee's Frozen Embryos Must Be 'Thawed and Discarded,' CA Court Rules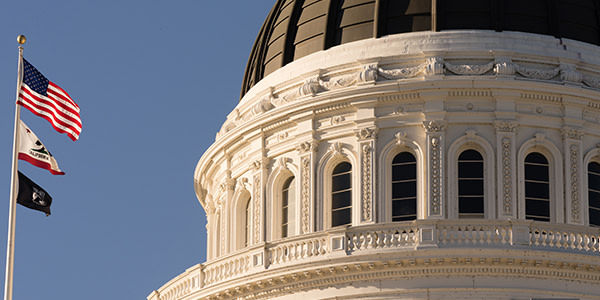 In a decision that is sure to have family law commentators murmuring for years, a California Superior Court Judge has ruled that a woman must abide by an agreement she made with her ex-husband years before: her frozen embryos must be "thawed and discarded."
Judge Anne-Christine Massullo was clearly not pleased with her own decision, but nonetheless applied California law objectively. "It's a disturbing consequence of modern biological technology that the fate of a nascent human life ... must be determined in a court by reference to cold legal principles," she lamented.
An Awkward Agreement
Mimi Lee, an anesthesiologist and musician wanted to preserve a set of embryos she claimed as being her only hope of having biological children because of her age, 46. She also argued that her discovery of breast cancer before her divorce from then husband Stephen Findley only further complicated her chances.
Findley, who described his divorce from Lee as acrimonious, sought to enforce the terms of an agreement they both signed, which stipulated that upon divorce, embryos that Lee had frozen and preserved at UCSF should be destroyed.
Findley's Concerns Were "Well Founded"
His primary motive? He did not want to be blackmailed and taken advantage of financially by Lee. He said that Lee once claimed that she intimated at turning a future child against him. Thus, though Findley wanted children, he didn't want them with her.
In her opinion, Judge Massullo seemed to hear Findley's concerns and questioned Lee's motives, credibility, and character. The judge said that Findley's worries were "well founded."
A California First
The decision is the first of its kind in California because it affirms that the original agreement was a binding contract, and that Lee, given her education, should have known that. If Lee appeals, she will have a tough time of it because judge Mussallo's decision is consistent with other court decisions around the country.
The court spilled much ink -- 83 pages -- explaining its reasoning handing down a decision that will be no doubt controversial. But Judge Massullo gritted her teeth and ruled that the best policy for ensuring that such emotional disputes are resolved in a "clear-eyed manner ... is to give effect to the intentions of the parties at the time of the decision at issue."
Related Resources:
You Don't Have To Solve This on Your Own – Get a Lawyer's Help
Meeting with a lawyer can help you understand your options and how to best protect your rights. Visit our attorney directory to find a lawyer near you who can help.
Or contact an attorney near you: