Gang Members: Don't Stand So Close to Me, It's a Probation Violation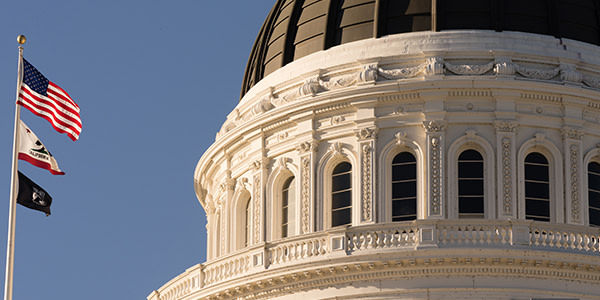 Standing next to a gang member could be enough to justify probation revocation.
James Davis Gipson, Jr. is a member of a gang called the Grape Street Crips. Gipson ran into trouble with the law, and pleaded guilty to possessing a firearm while a felon, and to possessing an assault rifle. Additionally, Gipson admitted that he committed crimes for the benefit of a gang.
In 2010, Gipson was sentenced to five years in state prison. The sentence was suspended and he was placed on probation for three years. As a condition of his probation, Gipson was told not to associate with known gang members.
Less than two years later, Gipson's sentence was revoked after Officer Daniel Pearce of the Los Angeles Police Department testified that he saw Gipson standing in a parking lot with other gang members. Gipson challenged the probation revocation, claiming there was insufficient evidence that he violated the terms of his probation.
A California appellate court disagreed.
Officer Pearce is assigned to the Jordan Downs Housing Project in Los Angeles, and is familiar with the Grape Street Crips. After working with the gang, he says he knows a majority of its 2,000 members. He's also had a lot of contact with Gipson.
The Grape Street Crips mainly hang out inside Jordan Downs; every parking lot within the development is a known hang-out for the gang members. While assigned to a beat in the housing project, Officer Pearce saw Gipson standing in a parking lot in the company of three known Grape Street Crips for about 5 to 10 seconds. Based on how they were positioned, it appeared to Officer Pearce that Gipson was talking to one of the gang members.
Relying on this information, the trial court found that Gipson violated his probation. The court revoked his probation, and sentenced him to five years in state prison.
Gipson appealed.
While each fact attested to by Officer Pearce, taken alone, would be insufficient to support an inference of Gipson's knowledge that he was violating probation, the appellate court concluded that, cumulatively, the inference of Gipson's knowledge was substantially solid to withstand scrutiny under the Roddenberry v. Roddenberry substantial evidence test.
Maybe it was all a big misunderstanding; either way, Gipson has five years to contemplate how close is too close when standing near a gang member.
Related Resources:
You Don't Have To Solve This on Your Own – Get a Lawyer's Help
Meeting with a lawyer can help you understand your options and how to best protect your rights. Visit our attorney directory to find a lawyer near you who can help.
Or contact an attorney near you: