Governor's Reversal of Parole Vacated, Plus a Suit Against MBNA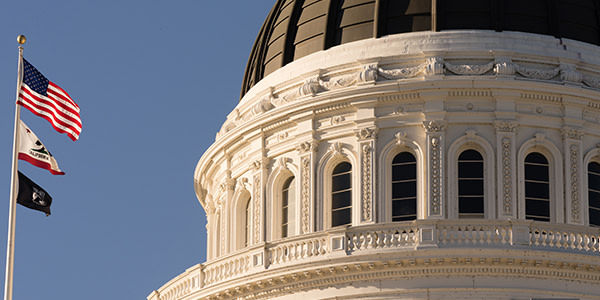 In In re Calderon, No. A125831, the First District dealt with a defendant's petition for habeas relief, challenging the governor's decision reversing the Parole Board's determination finding defendant suitable for parole
As stated in the decision: "Lawrence and Shaputis instruct that, in reviewing parole determinations by the Governor, 'our deferential standard of review requires us to credit the Governor's findings if they are supported by a modicum of evidence. This does not mean, however, that evidence suggesting a commitment offense was 'especially heinous' or 'particularly egregious' will eternally provide adequate support for a decision that an inmate is unsuitable for parole."
Thus, in granting the petition for habeas relief, the court vacated the governor's order vacated as the governor's rescission of the parole date granted to defendant by the Board is not supported by any evidence.
Parks v. MBNA Am. Bank, N.A., No. G040798, concerned a class action lawsuit against MBNA America Bank, N.A., for its purportedly unlawful business practices under Bus. & Prof. Code section 17200, involving preprinted checks sent to its customers without any of the disclosures required by section 1748.9.
In reversing the trial court's judgment on the pleadings in favor of MBNA finding section 1748.9 preempted by federal law applicable to national banks, the court held that section 1748.9 is not, on its face, preempted. The court also concluded that section 1748.0 does not preclude national banks from exercising their authority to lend money on personal security under section 24 of title 12 of the United States Code, and without a factual record, a court cannot conclude that section 1748.9 significantly impairs national banks' authorized activities.
Related Resources:
You Don't Have To Solve This on Your Own – Get a Lawyer's Help
Meeting with a lawyer can help you understand your options and how to best protect your rights. Visit our attorney directory to find a lawyer near you who can help.
Or contact an attorney near you: