Guzman v. County of Monterey, No. S157793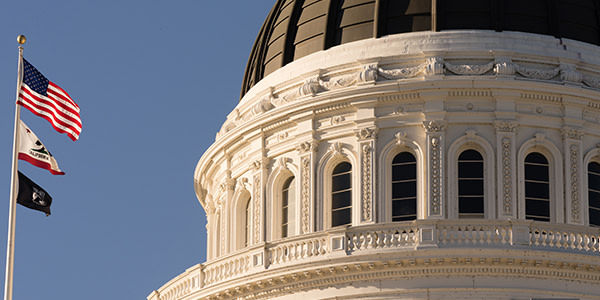 In a negligence action brought under the Safe Drinking Water Act, Court of Appeals judgment is reversed where the County was not subject to an implied mandatory duty for purposes of Government Code sec. 815.6 liability or under Health and Safety Code secs. 64256(e) and 64257(a) to notify residents of any reported water contamination.
Read Guzman v. County of Monterey , No. S157793 in HTML.
Read Guzman v. County of Monterey , No. S157793 in PDF.
Appellate Information
Monterey County Super. Ct. No. M71543
Ct.App. 6 H030647
Decided June 22, 2009
Judges
Before: CHIN, J. WE CONCUR: GEORGE, C.J. KENNARD, J. BAXTER, J. WERDEGAR, J. MORENO, J. CORRIGAN, J.
Opinion by CHIN, J.
Counsel
Attorneys for Appellant: Sullivan Hill Lewin Rez & Engel, Brian L. Burchett; Law Offices of Richard H. Rosenthal, Richard H. Rosenthal; Selden Law Firm and Lynde Selden II for Plaintiffs and Appellants.
Attorneys for Respondent: Charles J. McKee, County Counsel, and Patrick McGreal, Deputy County Counsel, for Defendants and Respondents. Dennis J. Herrera, City Attorney (San Francisco), Joanne Hoeper, Chief Trial Deputy, John S. Roddy and Donald P. Margolis, Deputy City Attorneys, for California State Association of Counties and League of California Cities as Amici Curiae on behalf of Defendants and Respondents. Edmund G. Brown, Jr., Attorney General, David S. Chaney, Chief Assistant Attorney General, Gordon B. Burns, Deputy State Solicitor General, James M. Schiavenza, Assistant Attorney General, and Kristin G. Hogue, Deputy Attorney General, for California Health and Human Services Agency, California Department of Public Health, California Department of Aging, California Department of Alcohol and Drug Programs, California Department of Child Support Services, California Department of Community Services and Development, California Department of Developmental Services, California Emergency Medical Services Authority, California Department of Health Care Services, California Managed Risk Medical Insurance Board, California Department of Mental Health, California Department of Rehabilitation, California Department of Social Services and California Office of Statewide Health Planning and Development as Amici Curiae on behalf of Defendants and Respondents.
You Don't Have To Solve This on Your Own – Get a Lawyer's Help
Meeting with a lawyer can help you understand your options and how to best protect your rights. Visit our attorney directory to find a lawyer near you who can help.
Or contact an attorney near you: