Walgreen's Challenge to S.F. Tobacco Ordinance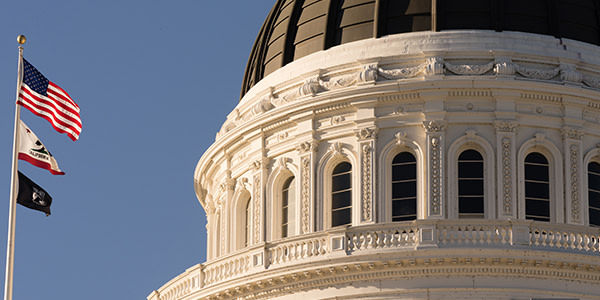 Also, Habeas Proceeding and Ruling re Administering Injections to Diabetic Students
Am. Nurses Ass'n v. O'Connell, No. C061150, concerned an action against the Superintendent of Public Instruction and the California Department of Education (CDE) challenging a portion of a legal advisory regarding the rights of students with disabilities in K-12 public schools, arising from a 2005 class action settlement. In affirming the trial court's judgment and peremptory writ of mandate issued, the court held that California law does not allow designated voluntary school personnel, who are not licensed nurses, to administer insulin to diabetic students who require the injections under a section 504 Plan or Individualized Education Program.
In In re Shippman, No. A125182, the First District dealt with a defendant's petition for habeas relief from his conviction for second degree murder of his wife. In denying the petition, the court held that the evidence of defendant's lack of insight and unstable social history is sufficient to support the Parole Board's determination that defendant's release would unreasonably endanger public safety.
Walgreen Co. v. City and County of San Francisco, No. A123891, concerned a challenge to the judgment of the trial court sustaining the defendant's demurrer without leave to amend in plaintiff-Walgreen's suit challenging a San Francisco ordinance banning the sale of tobacco products in certain retail establishments that contain a pharmacy.
In reversing in part, the court held that Walgreen's complaint adequately states a cause of action alleging an equal protection violation. Here, the challenged distinction among stores containing licensed pharmacies is not fairly related to the object of the prohibition on sales of tobacco products, as there is no rational basis to believe the supposed implied message conveyed by selling tobacco products at a Walgreens that has a licensed pharmacy is different in any meaningful way from the implied message conveyed by selling such products at a supermarket or big box store that contains a licensed pharmacy.
Related Resources:
You Don't Have To Solve This on Your Own – Get a Lawyer's Help
Meeting with a lawyer can help you understand your options and how to best protect your rights. Visit our attorney directory to find a lawyer near you who can help.
Or contact an attorney near you: